Denny Bar Co. Distillery
Their story begins over 35 years ago here in Scott Valley California, when two young boys became best friends. Over the years their friendship took them on many adventures, during which they both developed an interest and obsession in great food and high quality spirits. After growing successful businesses independently they were inspired to begin a new adventure together, embracing what they enjoyed and sharing with the world their own manufactured spirits and high quality artisanal food. After years of dabbling in the industry as hobbyists, they decided it was now time to open their own establishment. When the landmark building, circa 1880, became available for sale in their hometown, it was the inspiration that fueled the rebirth of Denny Bar Company, the first of its kind in Siskiyou County, California.
The Denny Bar Company brick building is located in downtown Etna — and was originally built in 1880 by the Parker Campbell Company, which sold goods and merchandise to the miners and settlers of the 1880s. In 1892, the second story became the site of the first high school north of Red Bluff, California, with an enrollment of 15 students. The second floor was also later used for public lectures, concerts, entertainment, as well as rooms for rent.
SPIRITS
Discover the smooth high mountain taste of Boulder Peak Premium Vodka®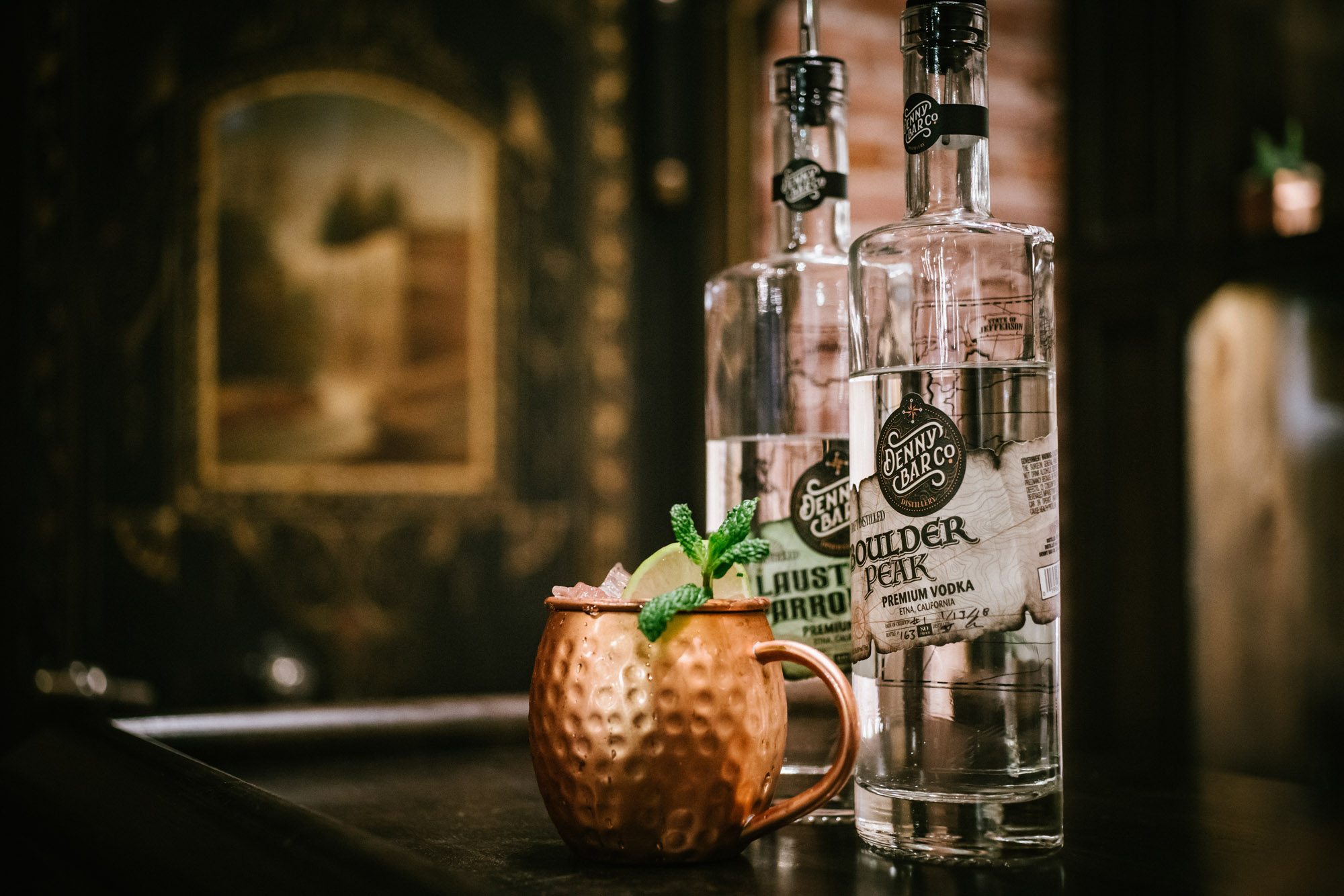 TOURS
Join Denny Co for a complimentary distillery tour in our Etna facility. They are pleased to offer guided tours of our distillery every Friday, Saturday & Sunday. Tours are roughly 30 minutes in duration & open to all ages. For guest 21 and over — our tours end with a complimentary tasting of our craft distilled spirits.
Friday, Saturday & Sunday
511 Main St.
Etna, CA 96027
12:00 pm – 12:30 pm  |  10 spots per tour
2:00 pm – 2:30 pm  |  10 spots per tour
HOURS
Wed – Sat  11a – 10p
Sunday  10a – 6p