Although some of us are mourning the loss of summer, in Siskiyou, fall brings with it fragrant breezes, a host of seasonal harvest-inspired fare (hello, pumpkin spice season!), vibrant autumn colors bursting to life on all the foliage and, of course, fall-themed events. Check out all the fun fall festivities happening in Siskiyou over the next few months.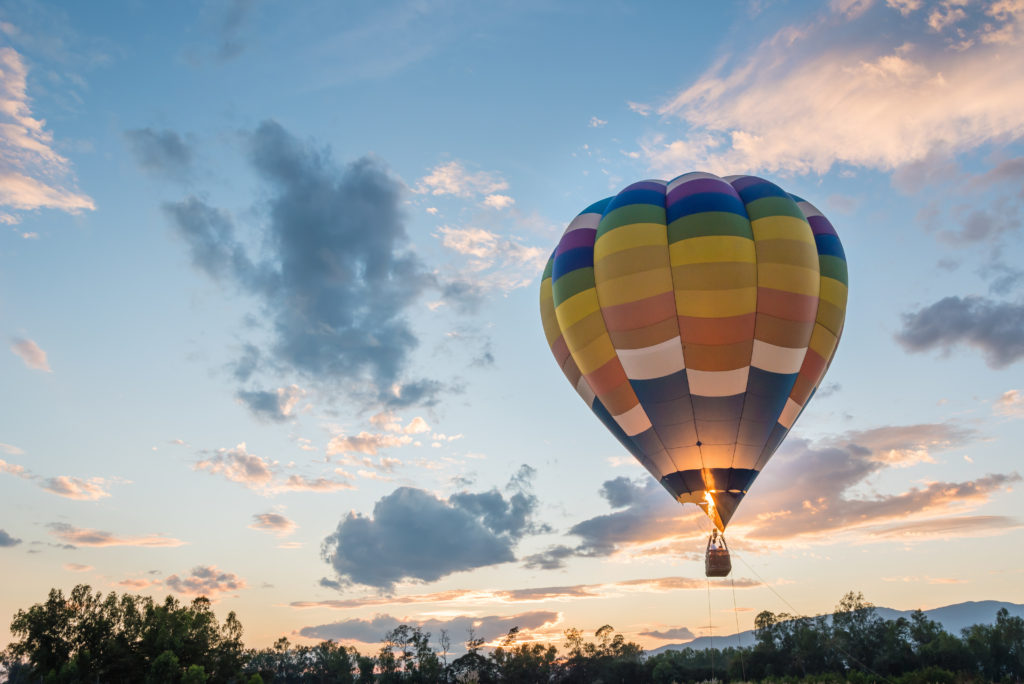 Fly up, up and away at Montague's 23rd annual hot air balloon fair the weekend of September 22-24. All weekend, you have the opportunity to experience fall views from the best vantage point possible. Balloon rides are offered every day for those wanting to take flight, but if you prefer to stay on the ground, there's plenty for you to enjoy, too. In addition to watching hot air balloons fill the sky, you can enjoy local vendors, live music, mouthwatering barbecue and a car show. Onsite RV camping is available for $45, so you can ensure you won't miss a second of the action.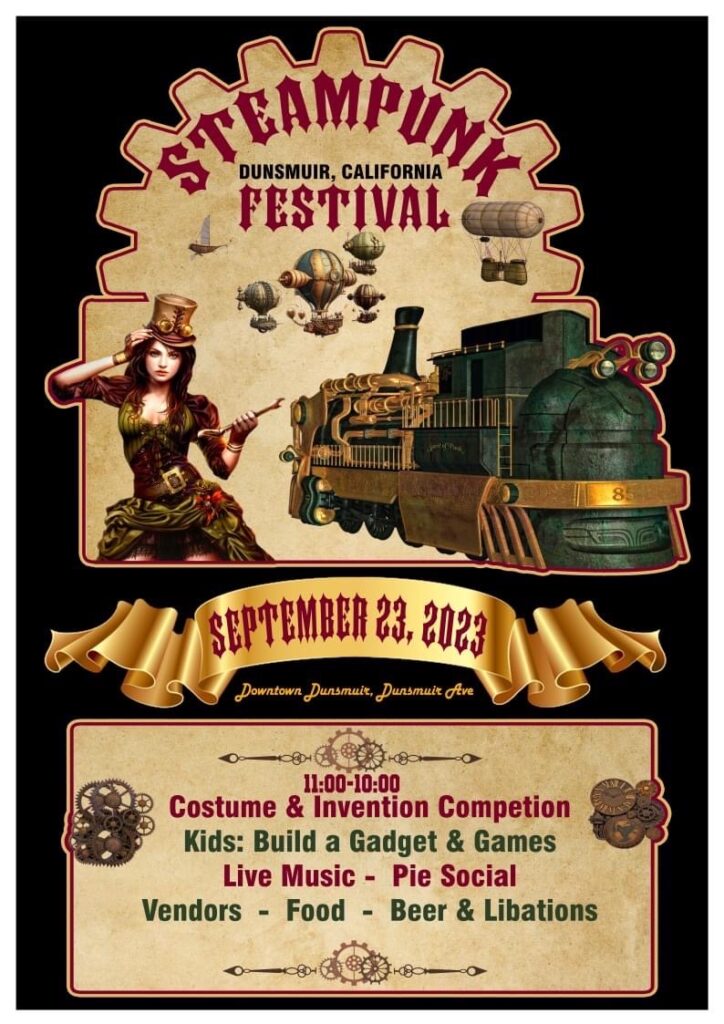 Whether you're completely new to steampunk or a longtime member of the scene, Dunsmuir's Steampunk Festival is filled with oddities and curiosities sure to catch your eye. For the young (and young at heart) there are gadget-building activities aplenty, while older folks can enjoy the myriad of beer and other local libations available throughout the festival. Be sure to pop by the pie social to snag a slice of homemade pie or sample some of the many other local goodies available. Costumes are encouraged, and there will even be a contest held for both the best costume and the best invention.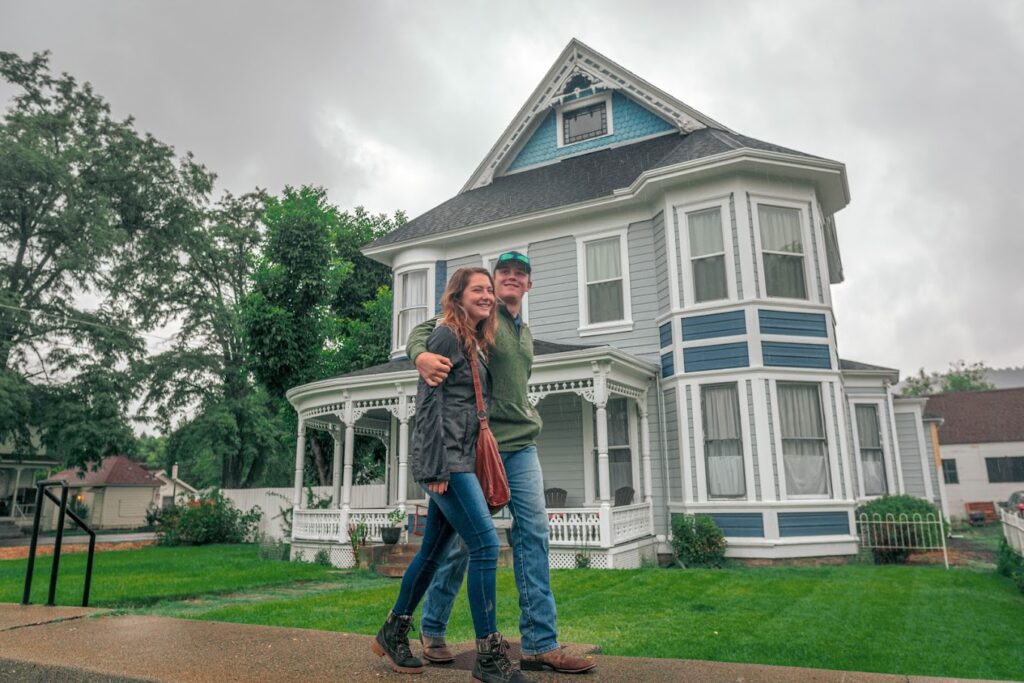 You ain't afraid of no ghosts! Or, maybe you are — either way, this ghost tour is a frightfully fun way to get you into the fall spirit. Starting at the Franco-American Hotel on historic Miner Street, this tour takes you through all the eerie events that have taken place in Yreka's downtown. Bring a friend, a date or brave it solo, and prepare for chilling tales of ghostly escapades, presented by Siskiyou Historic Tours.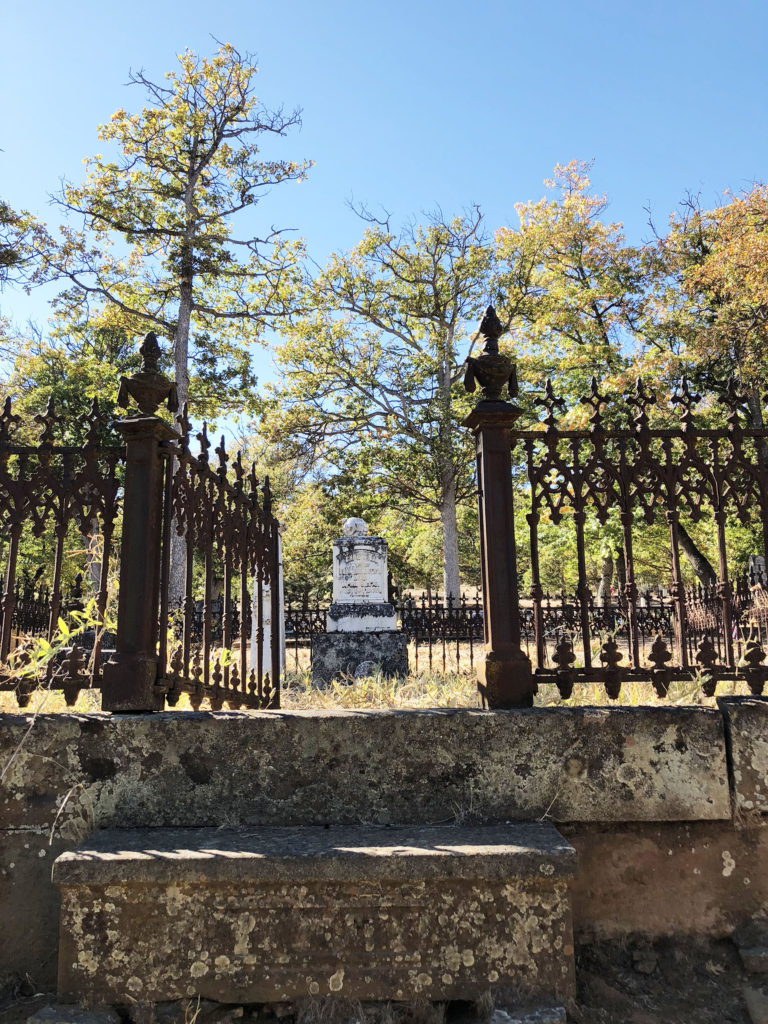 Nothing says fall like a wagon ride, and this one will be sure to leave a haunting impression. Siskiyou Historic Tours invites you to hop aboard their guided wagon tour, which starts at 6 pm at the end of Evergreen Ln. No reservations necessary: all you need to join this tour is curiosity and a willingness to learn a little more about Yreka's fascinating history.
What better way to spend a Halloween evening than among the local spirits? Join Siskiyou Historic Tours at 6 pm for an educational, spook-filled stroll through Evergreen Cemetery. An educational guide will regale you with the tales of the people who lived and died in Yreka, and all the ghoulish things that happened after. No need to hold your breath — the guides can guarantee these ghosts won't follow you home (probably).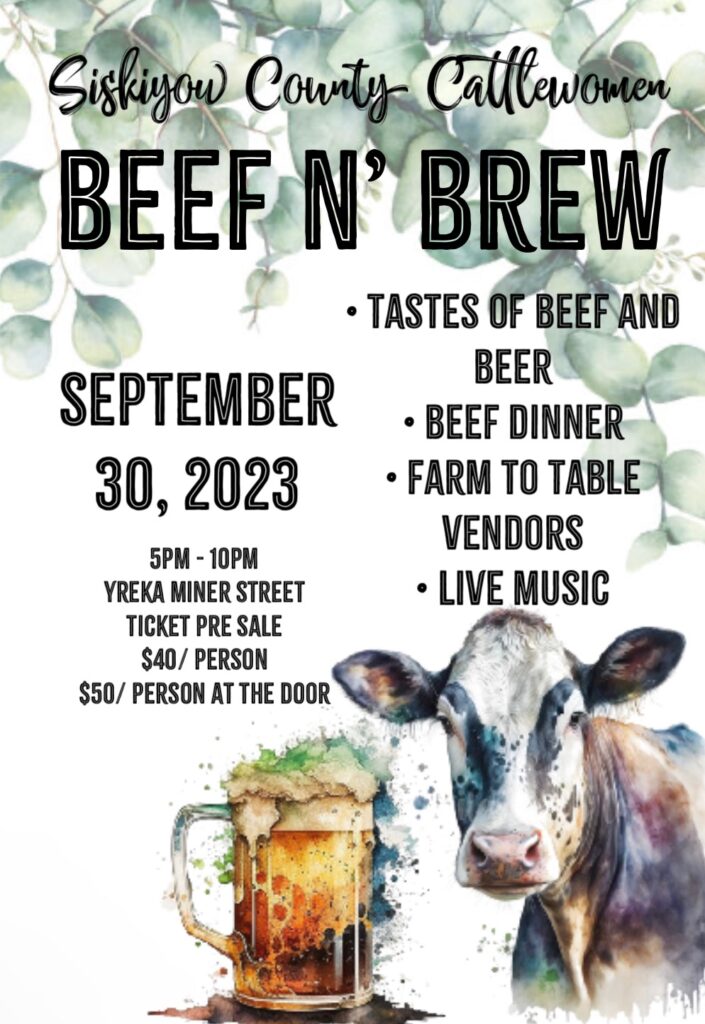 The Siskiyou County Cattlewomen are proud to present their first annual Beef N' Brew event, open to anyone with an appreciation for beef, brews or both. Spend an evening sampling creatively crafted beef appetizers paired with locally brewed craft beers and dancing to music provided by country music star Chad Bushnell. Tickets are $40 presale and $50 at the door, so be sure to get them ahead of time.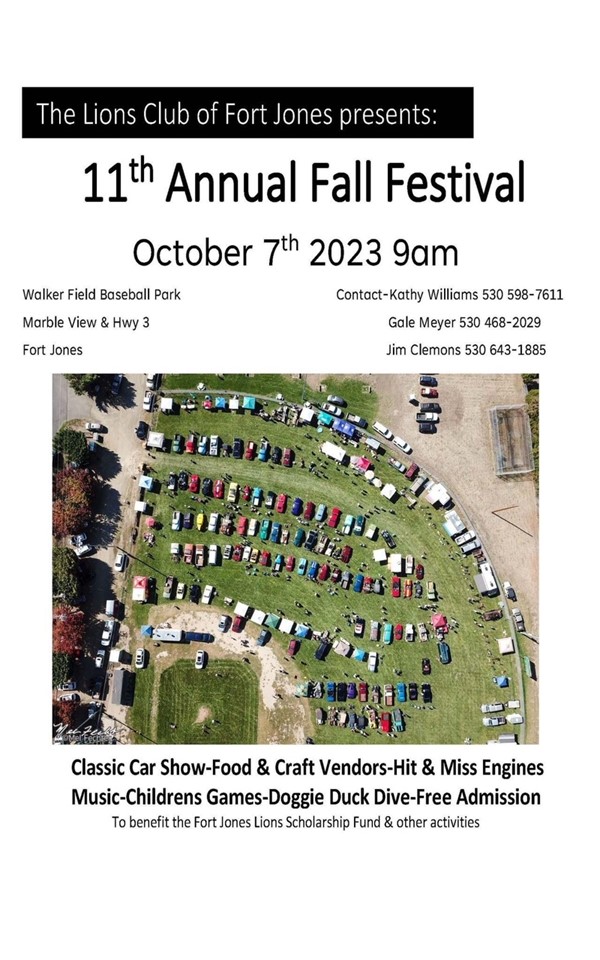 Join the Lions Club of Fort Jones at Walker Field Baseball club for this year's fall festival, a locally-beloved fall tradition in the town of Fort Jones. All your favorite activities are back this year, including the classic car show and food and drink vendors, as well as the Doggie Duck Dive. Watch all sorts of adorable pups catch some air leaping after their favorite toys as they try to set the record for the furthest jump. Admission is free and open to all ages.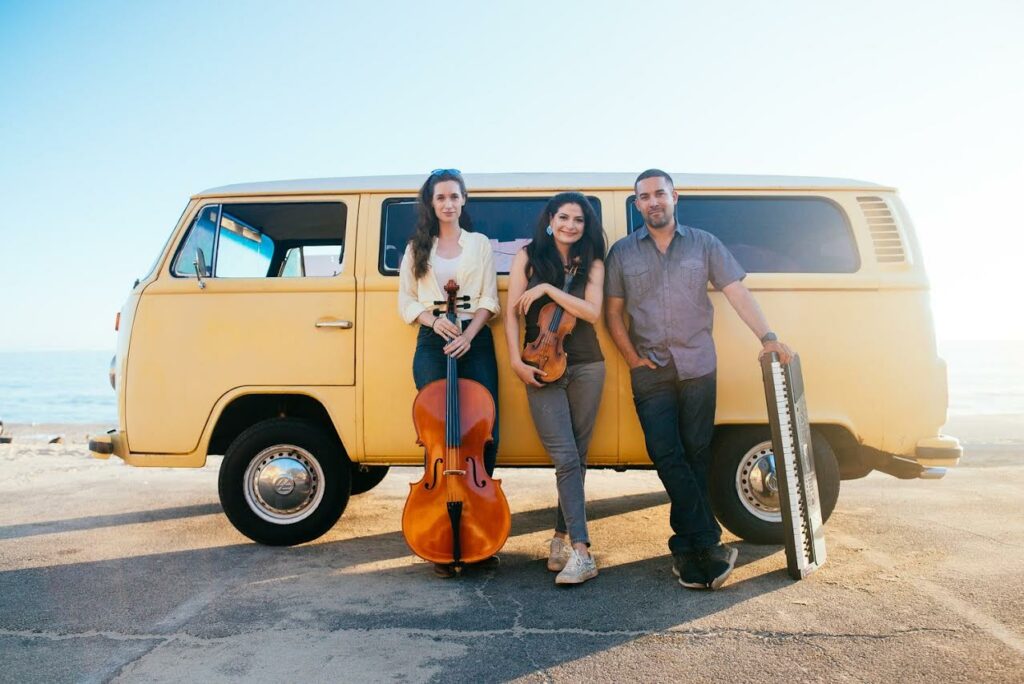 Head to the Avery Theatre to experience a musical journey unlike anything you've ever heard. Taking the stage is Take3, a classically trained strings trio combining the elegance of classical music with the energy and flair of rock music. In short, it's where rock meets Bach. The result is a punchy, powerful performance sure to leave even the most amateur of music fans wowed.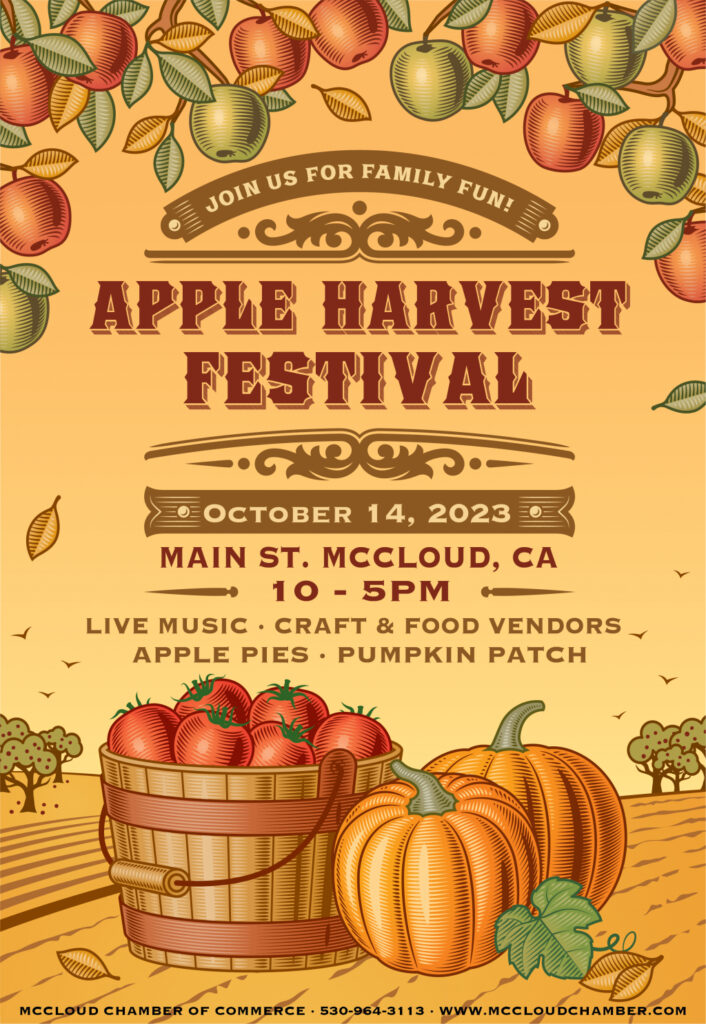 A perfect family outing, McCloud's 9th Annual Apple Harvest Festival offers a wide variety of classic autumn fun. At-home bakers have the opportunity to enter their pies in the apple pie baking contest, for the chance to win a basket full of prizes and, of course, bragging rights. Spend the day sampling all things apple as you stroll down Main Street, where you'll also be able to catch live music courtesy of local band 3 Mile Rd. End the day with a horse-and-wagon ride and be sure to purchase an apple pie to enjoy at home on your way out.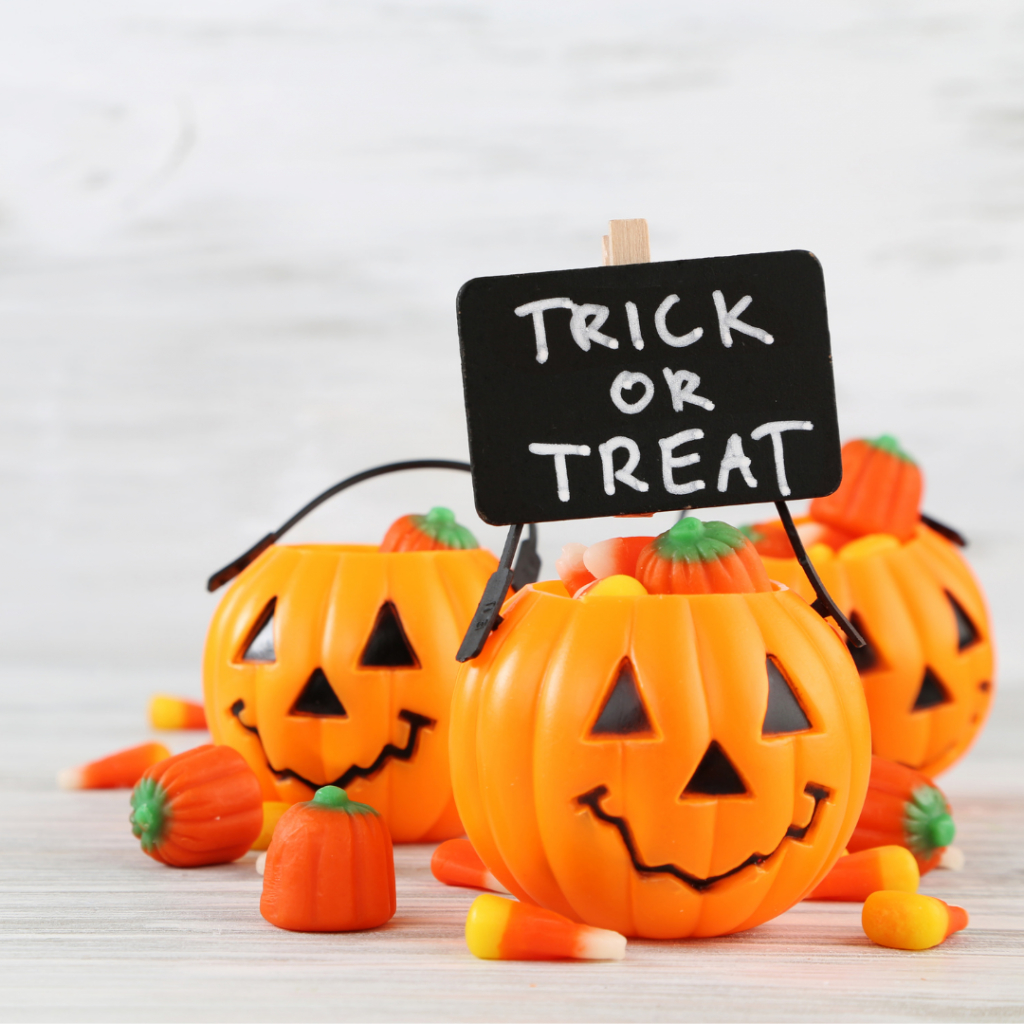 To really get into the spooky season spirit ahead of Halloween, hit the town with McCloud's 6th annual pub crawl. It's like adult trick-or-treating! Dress up in your best Halloween attire and start at any participating downtown business. From there, you can purchase a $5 crawl passport, and you're off. As you sample your way through the spooktacular-themed food and drinks served all across downtown, get your passport stamped at each business. Once you stop at least three businesses (though we say, the more the merrier), you can enter your passport in the drawing for a chance to win a prize.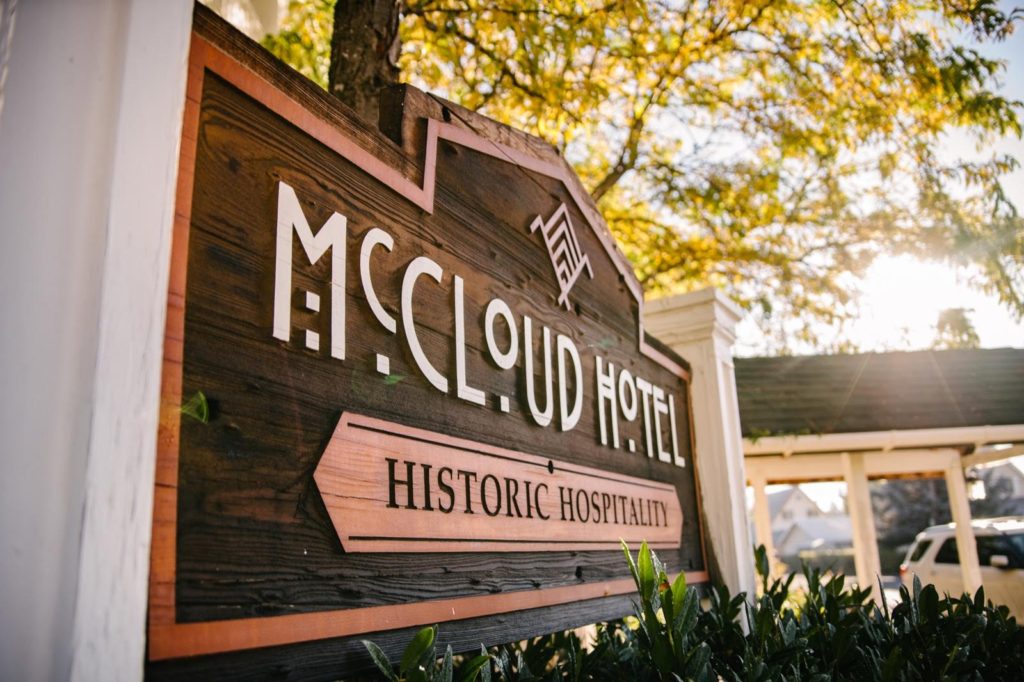 Leaf Your Worries Behind and Escape to Siskiyou
With school and work picking back up into full force, we all need a break ahead of the holidays. Why not book a stay with Siskiyou and spend a few days recharging within California's real North? With all these fall events, a wide range of outdoor activities and more, Siskiyou has exactly what you need for an autumn getaway.