Christmas Trees the DIY Way in Siskiyou
A treasured tradition in many households, setting up your Christmas tree is the true mark of the start of the holiday season. As the first flakes of snow begin to drift toward the ground, there is truly nothing better than spending a cozy winter evening drinking hot cider, listening to holiday music and decorating a fresh tree. Instead of heading to a Christmas tree farm, why not set out to find the perfect tree yourself? Start a new holiday tradition this year and turn to the beautiful evergreen forests of Siskiyou to cut down your Christmas tree.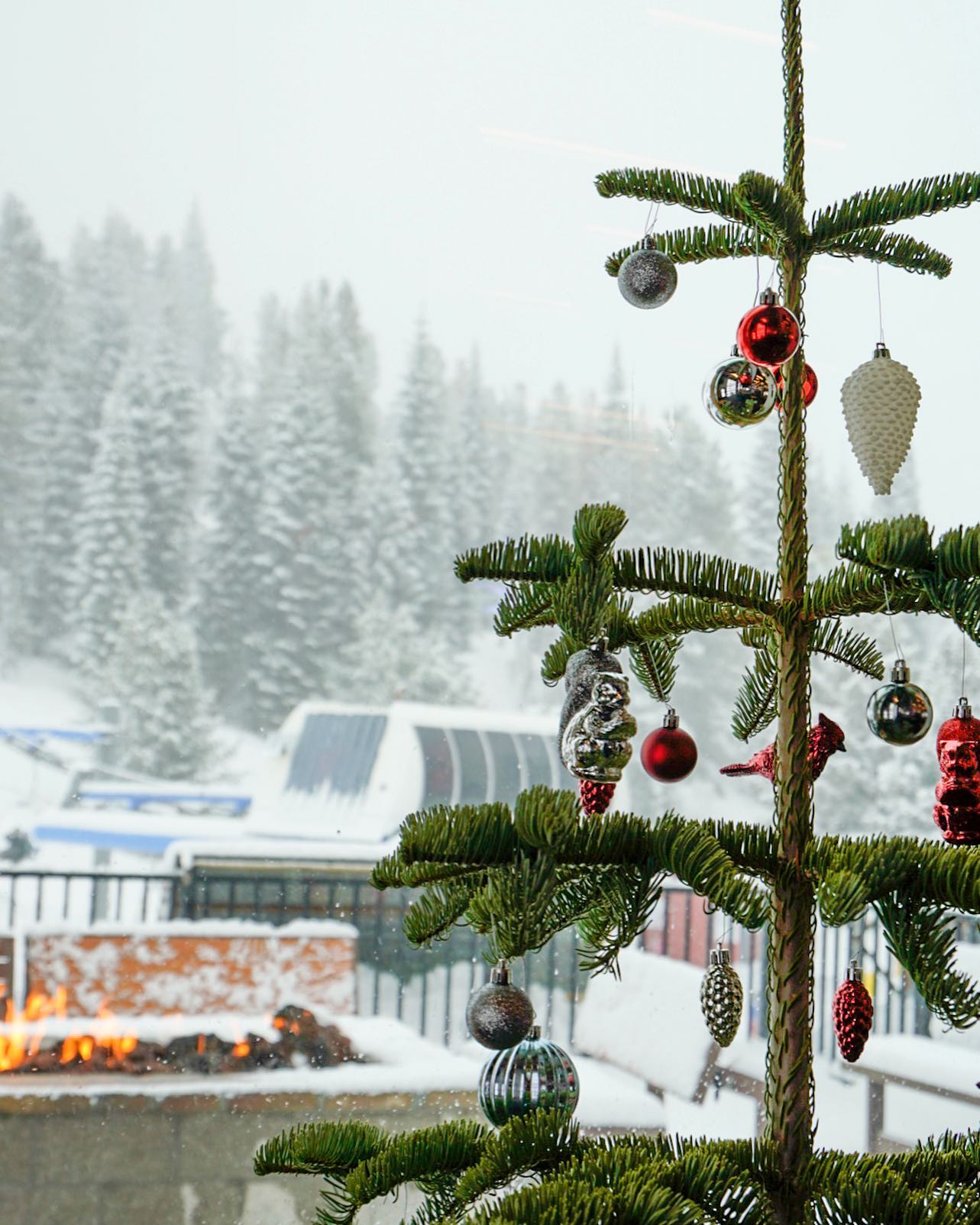 Step One: Secure That Permit
First and foremost, you need to ensure that you have the proper permits. The good news is, a Klamath National Forest Christmas Tree Permit is only $10 per tree — much cheaper than purchasing a farmed Christmas tree! Get your permit online before your tree-cutting adventure, and you're good to go. The permits are available starting November 13th and will remain available all the way through December 31st.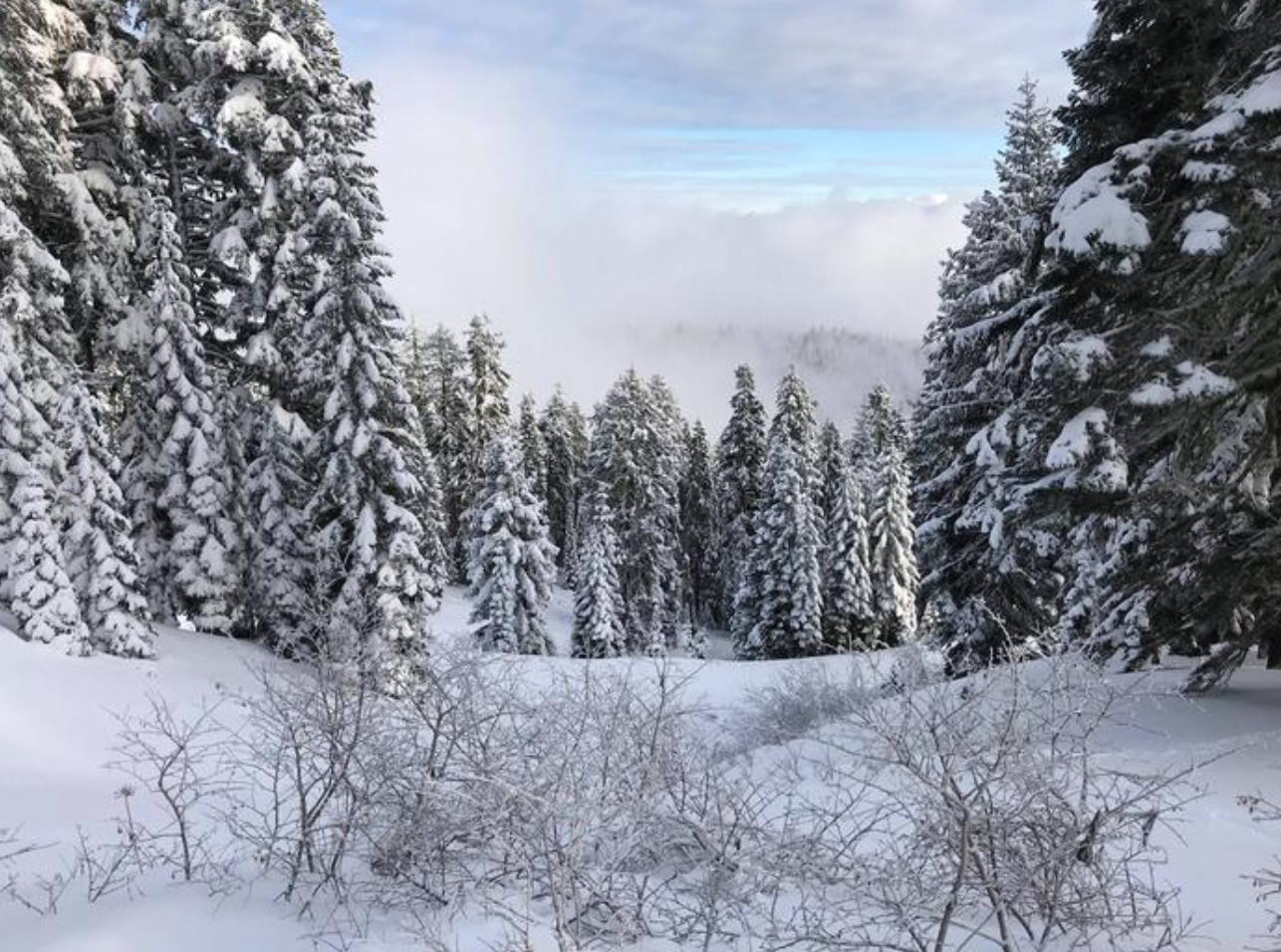 Preparing for Your Trip
You'll need a few supplies before you delve into the winter wilderness. First and foremost, plan to dress appropriately. Wear layers, avoid loose clothing and be sure to bring gloves. It will likely be cold and damp, and gloves will also protect your hands from sharp pine needles. Make sure to bring a tape measure and have the dimensions of your home and vehicle figured out ahead of time. In addition, you will need a saw of some kind to cut the tree, either a handsaw or a chainsaw, and you might want to bring a tarp or a sled to make carrying the tree back to your vehicle easier. Bring rope, as well, to secure the tree to your car.
Ahead of your trip, be sure that you've checked that the weather conditions are safe for outdoor activity. As most of these areas are a half hour or more from the nearest town, be prepared for spotty cell reception, and for driving on dirt or graveled roads in wintry conditions. Ensure your vehicle is capable of this kind of drive before you leave — you don't want to get halfway there and have to turn around! This means carrying snow chains and bringing a snow shovel in case of unplowed roads.
Additionally, it is a good idea to keep food, water and overnight emergency supplies in your car, just in case you end up stranded. Tell someone nearby where you are going and when to expect you back so they can call emergency services if needed. Once you have taken all the safety precautions, the last step is simply to make sure you have a physical map of the area — don't rely only on GPS. To make things easy, we've included links to the maps for each tree-cutting area below.
Where to Find Your Perfect Tree
Now, you must decide where to begin searching for your Christmas tree. Wherever you go, be sure you respect private property lines and do not cut trees outside of designated wilderness, botanical or geological areas.
Deer Mountain – About an hour outside of Yreka, Deer Mountain has an elevation of about 6,000 feet. Here, you'll find white fir trees and, on Picadilly Ridge, red fir trees. This area is off Forest Road 19, which is regularly plowed up to the Deer Mountain Snowmobile Park.
Willow Mountain – This area on the east side of the Forest is a half-hour from Macdoel, just west of Martin's Dairy Campground. The elevation here is 6,200 feet and you'll be able to find white fir and red fir trees.
Deadwood Creek – For a few other types of trees, head to Deadwood Creek, which sits about a half-hour west of Yreka, off of Forest Road 45N49. At an elevation of 3,600 feet, this area has Douglas firs, Ponderosa pines and Incense cedars.
Carter Meadows – Only fifteen minutes outside Callahan, this spot has plenty of trees to choose from. We recommend sticking to areas north of County Road 1C02 once you get closer to the summit, due to the River Complex Fire which burned many areas south of the road. The summit's elevation is 6,000 feet, and you can find red fir closest to the summit. Further down, you'll find white fir, Douglas fir, Ponderosa pine and Incense cedar.
Etna Summit – Etna Summit sits an easy fifteen minutes away from Etna at an elevation of 6,000 feet. Turn off of County Road 1C01 (Sawyer's Bar Road) to find white and red firs.
Click here to download maps and for more information
Timber!
Onto the fun part! In selecting your tree, you'll want to make sure to look in more densely populated areas. Don't choose a tree that is isolated and growing away from any others. Instead, when deciding which tree to cut, try to pick an area where the surrounding trees could benefit from more room to grow. To ensure a fresh, green tree at Christmastime, do not cut any trees over four inches in diameter or that have needles that come off easily when pulled.
When it comes to actually cutting the tree down, be sure to cut as close to the ground as you can. Don't leave any stumps higher than twelve inches off the ground. Have someone hold the tree steady as you saw entirely through the trunk — don't cut it partially and tip the tree over, as this can prevent effective regrowth. Once the tree is cut, give it a good shake to get rid of any unattached debris.
Then, you're ready to carry it home! Be careful to avoid dragging the tree against the ground too much, so you don't break any branches or lose any needles. Secure your tree to your vehicle and head back home for a warm beverage. If you aren't putting your tree up right away, store it outside and let the cold weather keep it preserved. If you are, make one final cut to the stump — an inch or less will do — before putting it in water, so it can best draw in water over the next few weeks. And that's it! It's ready to fill your home with Christmas cheer and the comforting smell of fresh pine all the way through New Year's.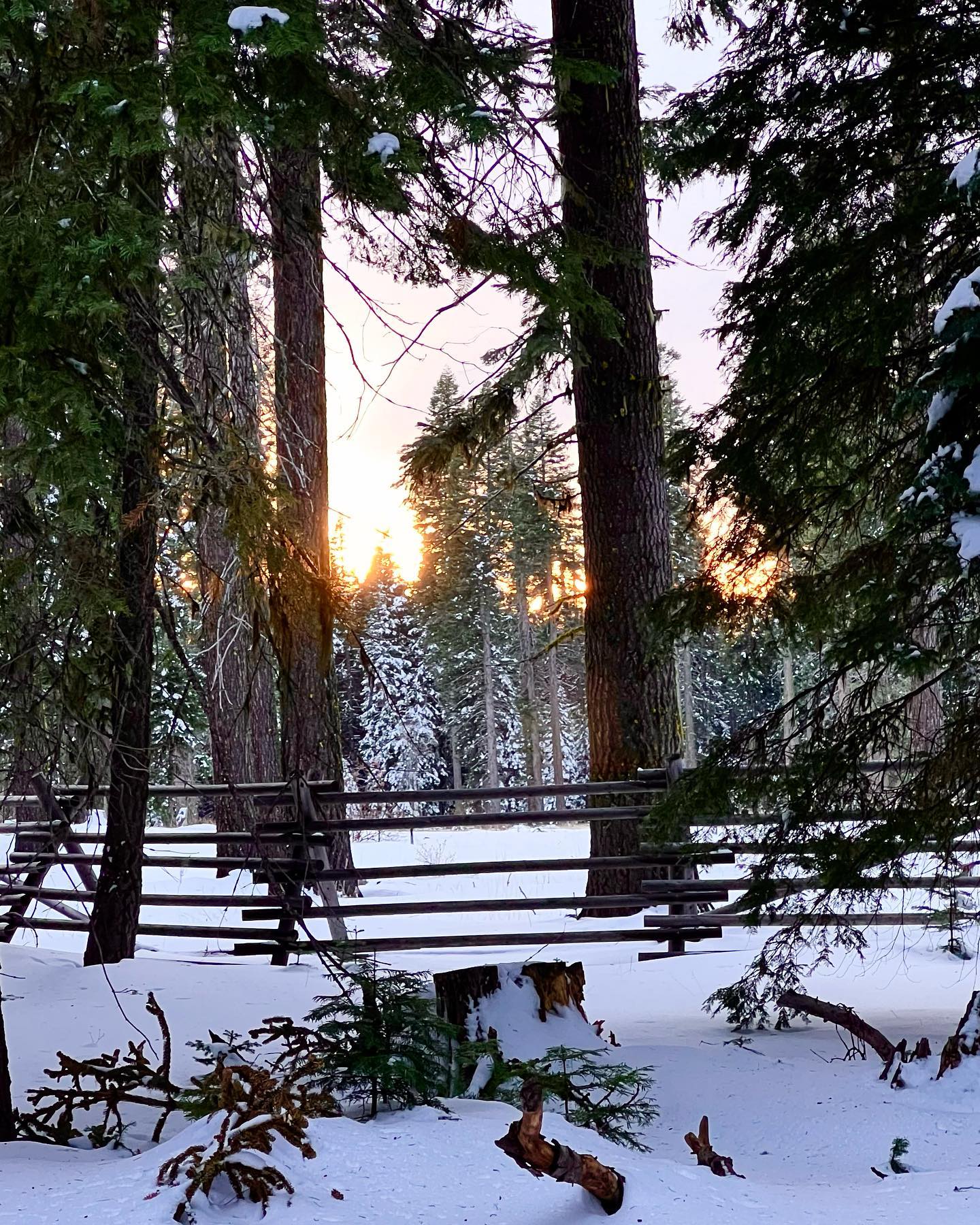 Winter in California's Real North
Winter in Siskiyou is a magical time of year, from snow-kissed mountain peaks to charming, chilly streets. Plan a getaway to California's real north and experience a winter like nowhere else. Ahead of your trip, keep an eye on any upcoming events in the area. We'll see you soon!