Spring is right around the corner and what better way to enjoy the warmer days than in the great outdoors? Siskiyou is known for its world-class outdoor recreation, and we thought we'd share some of our favorite activities to help kick start your spring season! 
Note: Please be respectful when recreating in Siskiyou. Always pack your garbage out and do some research beforehand to see if any areas have restrictions or rules. We love sharing the beauty Siskiyou has to offer and hope to continue sharing it with you all, your involvement goes a long way! 
Mountain Biking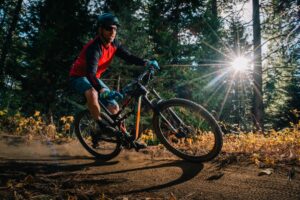 Since the pandemic, mountain biking and outdoor recreation have exploded in popularity. Mountain biking in particular gives you the ability to see unique places, it's a huge adrenaline rush, and above all else, it's a great workout. For those reasons, it's easy to see why this is at the top of our list.  
For mountain bike enthusiasts, Mount Shasta is a great area to explore. If the town is named after a mountain, you would hope there would be some good mountain biking, right? The best part about riding in Shasta is that there are trails for all riders, from beginners to advanced.  
Here are a few trails to get you started! 
Beginner: Want to take a ride with some stunning views? Check out the Lake Siskiyou loop in Mount Shasta, CA. During this cruise, you'll ride alongside a lake, cross a river, and the best part? You can cool off in the lake at any time! This trail is beginner-friendly and great for families with kids. Another great spot for beginners is Yreka's Greenhorn Park, which features hours of great riding for all ability levels. 
Moderate: For individuals wanting a bit more of a challenge, check out the Gateway Trail in Mount Shasta. This trail network allows access to diverse terrain with endless rollers, berms, and even some jumps. Although the elevation gain is minimal, you can experience incredible views of Mount Shasta, Black Butte, and the Eddys on this 10-mile trail network. 
Moderate to Advanced: For those wanting to experience some downhill riding and more challenging terrain, you can check out the Mount Shasta Bike/ Ski park. There are new updates being made every year and there's endless fun to be had.  
Hiking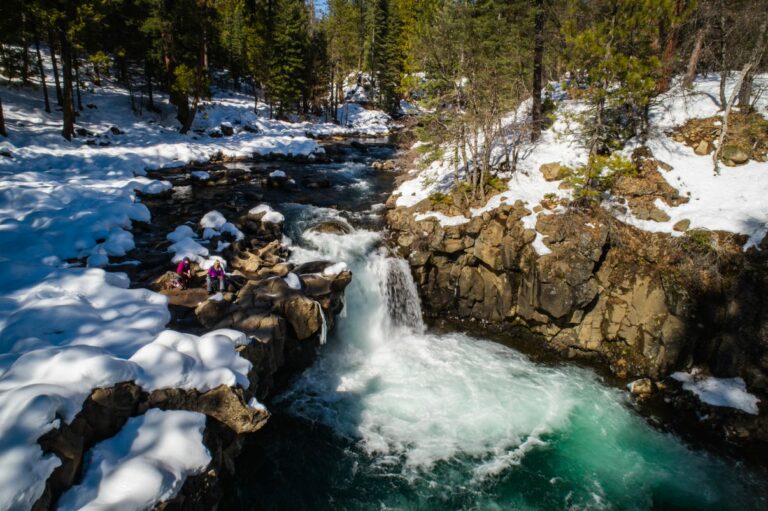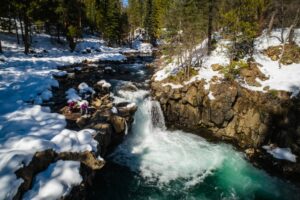 Hiking is a great activity for all age groups and takes very little to no equipment to get started. Siskiyou has a diverse level of hiking trails: one day you can summit Mount Shasta, and the next you can explore several waterfalls. The best part is that there's something for all ages and abilities! 
Here are a few easy hikes/ walks to check out:  
Mccloud Falls: Lower, Middle, and Upper – One of the local favorites for its powerful and easily accessible waterfalls. If you only have time for one, we recommend checking out middle falls. 
Old Ski Bowl Trail – Mount Shasta Ski Bowl opened in 1958 and in 1978 an avalanche took out the lifts, leaving it non-operational but a cool spot to visit nonetheless! The 14-mile Everett Memorial Highway from Mount Shasta City ends at Mount Shasta Ski Bowl. Summer visitors are greeted with breathtaking views and even during a bad winter, snow is seen at these altitudes. Dogs are allowed anywhere within the Old Ski Bowl as well as multiple trails and old service roads are available to hikers and their dogs. The most popular trail is a 2.5 mile round trip hike to Green Butte offering amazing views of Castle Crags, Trinity Alps, Cascades, and Lassen Peak. Note that some of the roads leading up to the trailhead may be closed for the winter season. 
Medicine Lake – Medicine Lake sits in the caldera of an ancient volcano and is 30 miles Northeast of Mount Shasta. A great lake for family and kids to explore. Bring your kayaks, if you have them! 
 For more hiking recommendations click here! 
Disc Golfing
Disc golfing is another sport that has been exploding in popularity and is considered one of the fastest-growing sports in the United States. Courses can be found all over the country and it only takes 1-3 discs to start playing. All in all, you can be out and playing for less than $40.  
There are multiple Disc Golf Courses in the area, but we recommend checking out the following spots: 
Weed Disc Golf Course – College of the Siskiyous – This course is challenging in some sections, but it also has a ton of diverse terrain to keep the game exciting. Another big plus is that it's not as dense in terms of the terrain so it is less likely that you will lose your disc making it a great option for both beginners and experts. 
Shastice Park Course – This course is easy to access and is adjacent to Mount Shasta High School. It can be dense in certain areas, so it's recommended to pick discs that are easily spotted in the woods. This is a great course for all skill levels and offers 18 holes.  
Yoga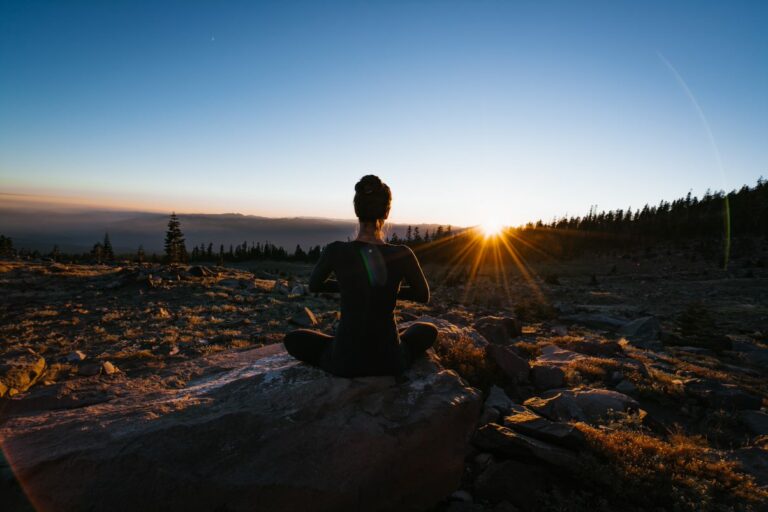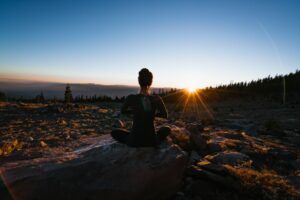 Whether you've had a long day or just finished a workout, yoga can be a great way to clear your mind and help you reset. Siskiyou has some beautiful scenery to get you in the right mood, and yoga studios can be found if you're interested in taking a class.  
Here are a few great places with a view to set up a mat and flow: 
Bunny Flats  – Located near the top of Everitt Memorial highway, where you'll find stunning views of Mount Shasta. If you have the time continue higher up the road for even better views of the mountain.  
Castle Lake  – With stunning views of Mount Shasta and calm clear waters, it's no wonder Castle Lake is a highly popular destination. The great thing about Castle Lake, though is that there are various trails around the lake making it easy to find a place to call your own. If possible, we recommend visiting mid-week to beat the crowds.  
Caving or Spelunking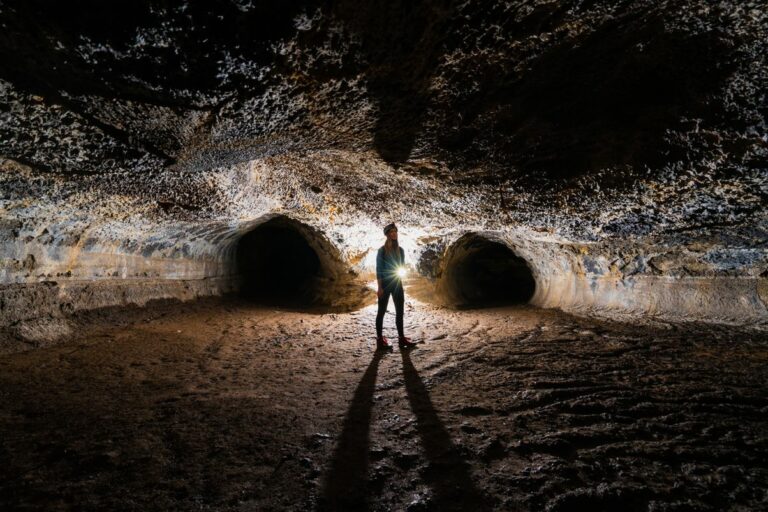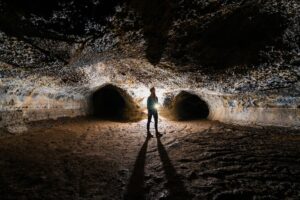 Scary to some and exciting to others, spelunking can be a great activity for families and friends to experience. With a flashlight or headlamp, warm clothes, and a bit of bravery, you can start exploring some incredible caves in the Siskiyou area. Here are some caves that should be on your radar! 
Lava Beds National Monument – Located in Tulelake, CA is Lava beds National Monument. The monument is about a 1.5-hour drive from the Mount Shasta area, but beautiful drive is well worth it for an experience of a lifetime. Make sure to check out their website for updates and requirements to avoid any delays.  
Plutos Cave – Closer to Mount Shasta and easier to access is Pluto's Cave. This area can have poor signage, so we recommend that you do some research prior to visiting and to stay on the designated roads.