As the season begins its slow descent toward autumn, there's still plenty of time to enjoy summer adventures in Siskiyou, California's northernmost region.
Residents of this beautiful area know all about its majestic mountains, breathtaking views and rugged landscapes, a location that's considered an adventure seeker's dream destination. But there are numerous activities perfect for families (we've provided a few ideas below), so make some new memories in Siskiyou, a world-class outdoor recreation destination.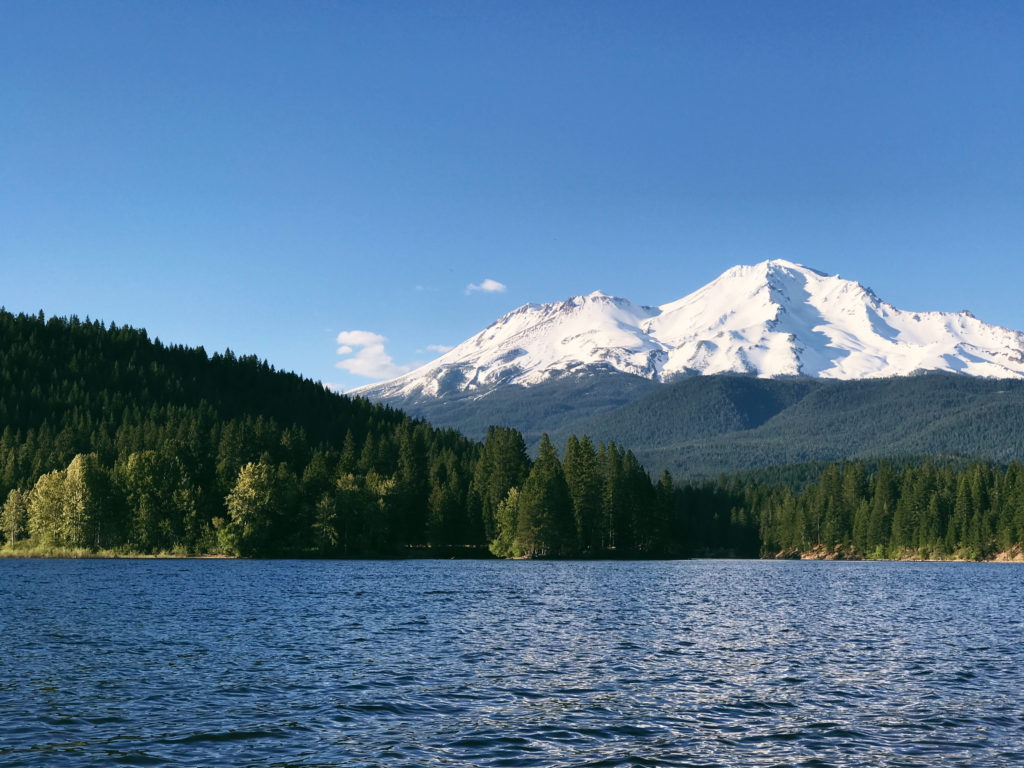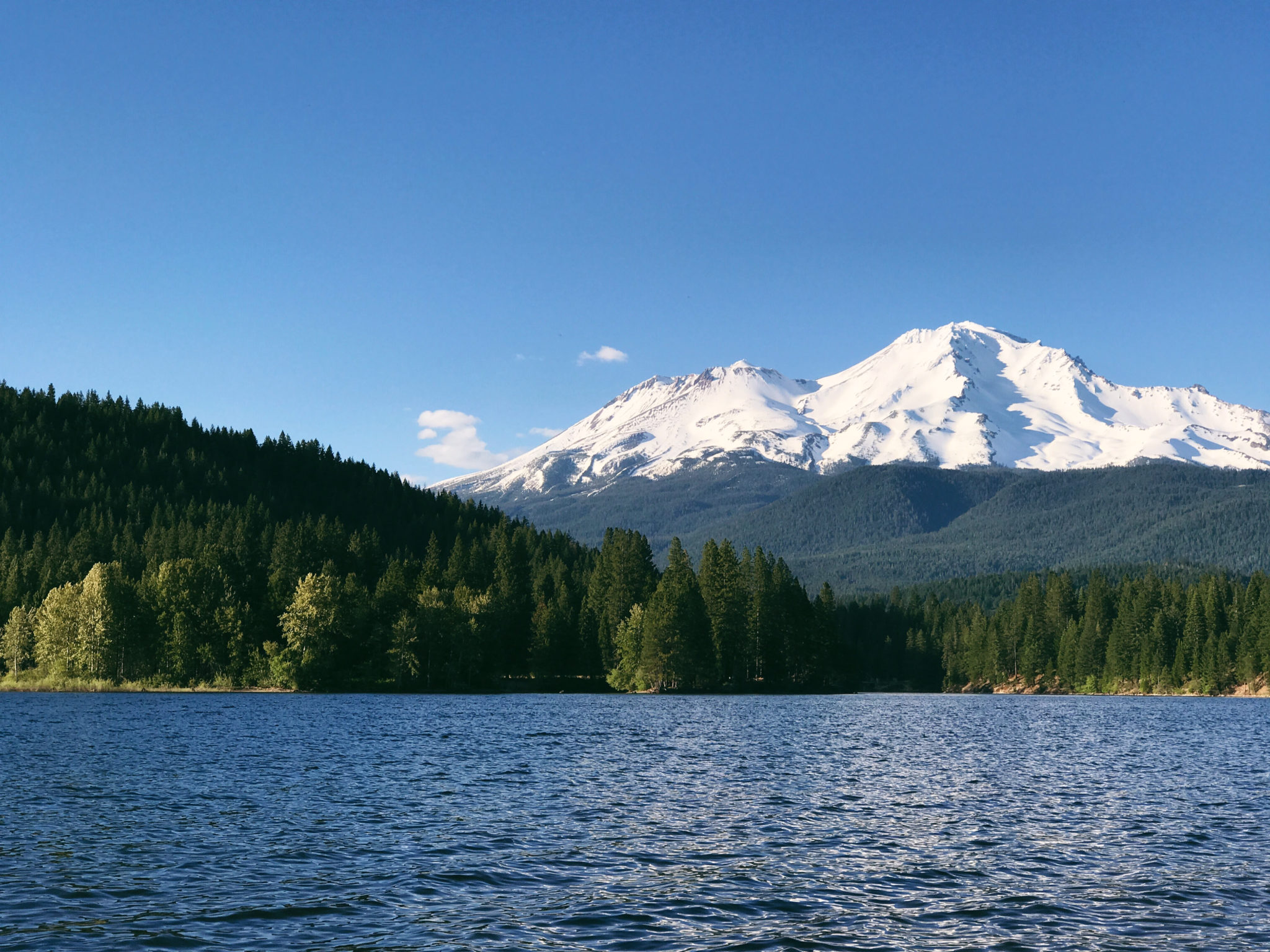 FUN IN – AND ON – THE WATER
Located near the base of spectacular Mt. Shasta, Lake Siskiyou features panoramic views of the mountain, a heavily treed forest and the 6.5-mile Lake Siskiyou Trail Loop, a family-friendly path that will take you around the entire lake.
The lake is perfect for campers, kayakers, paddleboarders, boaters and swimmers alike. If fishing is high on your to-do list, you'll be delighted at the variety of fish available in the lake, including rainbow trout, smallmouth bass, brook trout and more. Equipment for camping, watersports and more is available throughout the Mt. Shasta area.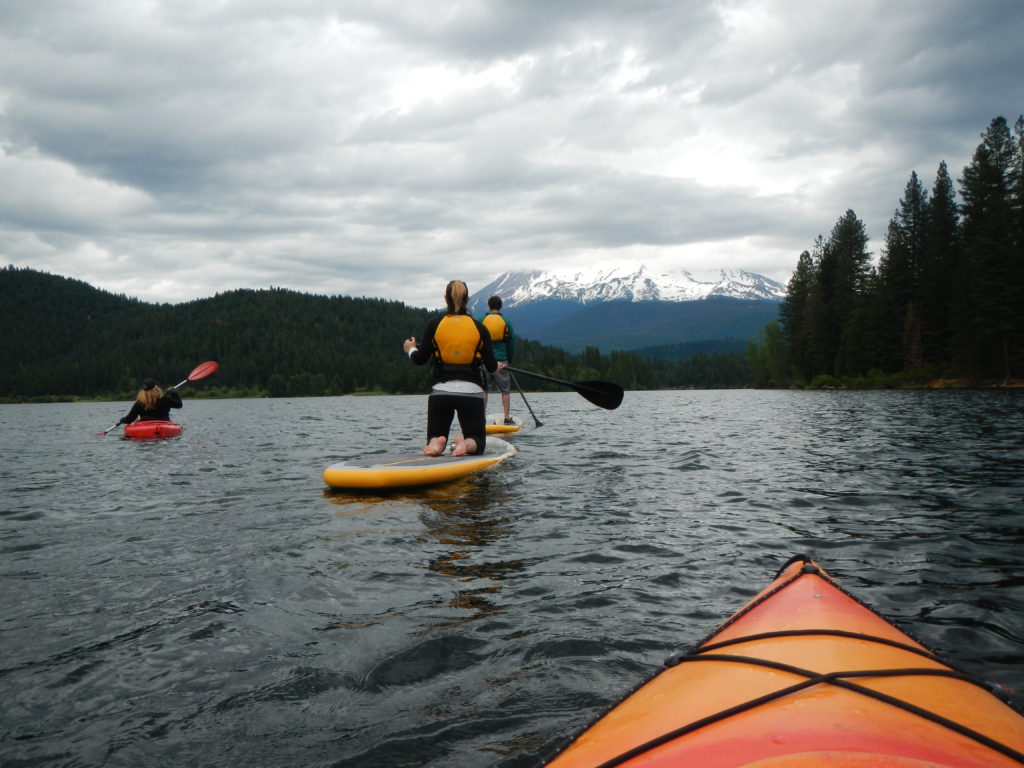 The highlight of the day for many lake visitors – especially younger ones – is the Splash Zone waterpark, available by the Lake Siskiyou Camp Resort. Literally located on the lake, the waterpark consists of large inflatable attractions for kids to slide, climb and bounce on. Parents can enjoy floating on the lake's crystal blue water while the kids wear themselves out at the waterpark.
The Cantara Loop, 5 miles north of the city of Dunsmuir, is an excellent spot for fishing, hiking and swimming. Located on the Sacramento River, the area is also an ideal place to enjoy a family picnic. The river is popular with whitewater rafters and kayakers, and the 2.8-mile Sacramento River Trail provides views of the water throughout the hike.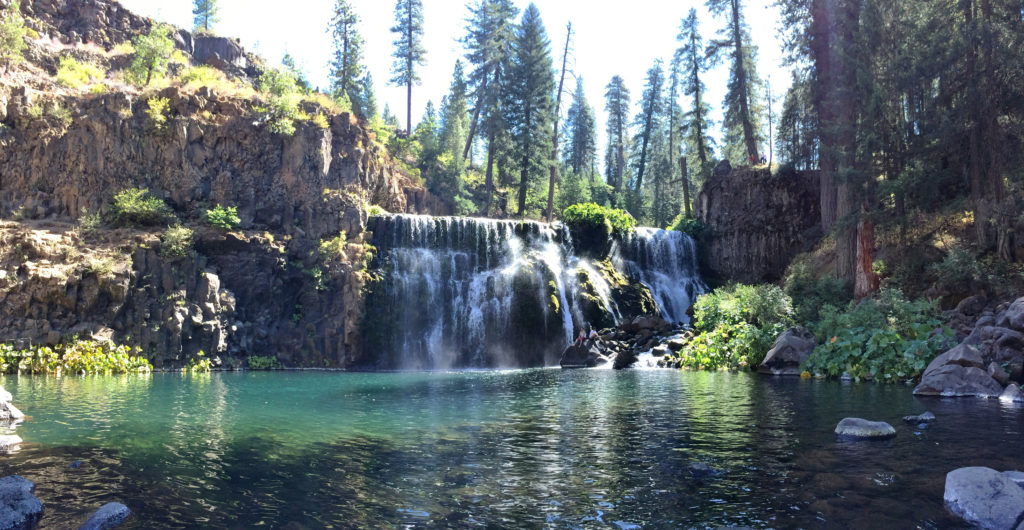 FANTASTIC FALLS
The Siskiyou region has more than 445,000 acres of extraordinary wilderness, so practically any way you turn, you'll be in the midst of some of nature's most beautiful scenery.
Waterfalls are a unique feature of nature that are loved by everyone. The sight, sound and smell of a waterfall is both stimulating and relaxing.
Fortunately, Siskiyou is home to many waterfalls, with access ranging from easy to challenging. A few of the most family friendly waterfalls include McCloud Falls, a three-tier waterfall just off Highway 89 that can be accessed by car or a 3-mile roundtrip hike. Faery Falls, accessed along the Ney Springs Canyon Trail which passes a former resort that has been taken over by nature, rewards seekers with a beautiful 50-foot water drop. And Hedge Creek Falls' 30-foot fall includes a trail that leads to a cave directly behind the waterfall.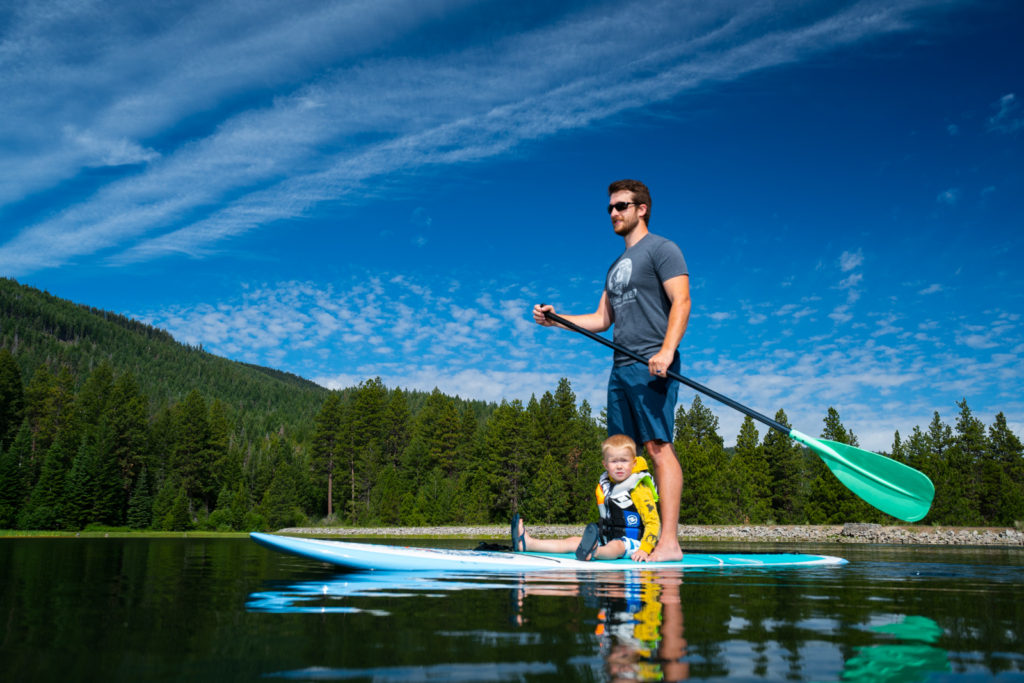 LUNCH AND A VIEW
Pack a picnic lunch and head out on a day of sightseeing, beginning with the scenic overlook on the Vista Point Trail at Castle Crags State Park. A short hike offers a view of the granite peaks of Castle Crags, then it's on to Vista Point where you'll have a clear sight of Mt. Shasta. Enjoy lunch at a picnic table at Vista Point, where you'll also find a viewing scope to get a closer look at the beautiful surroundings.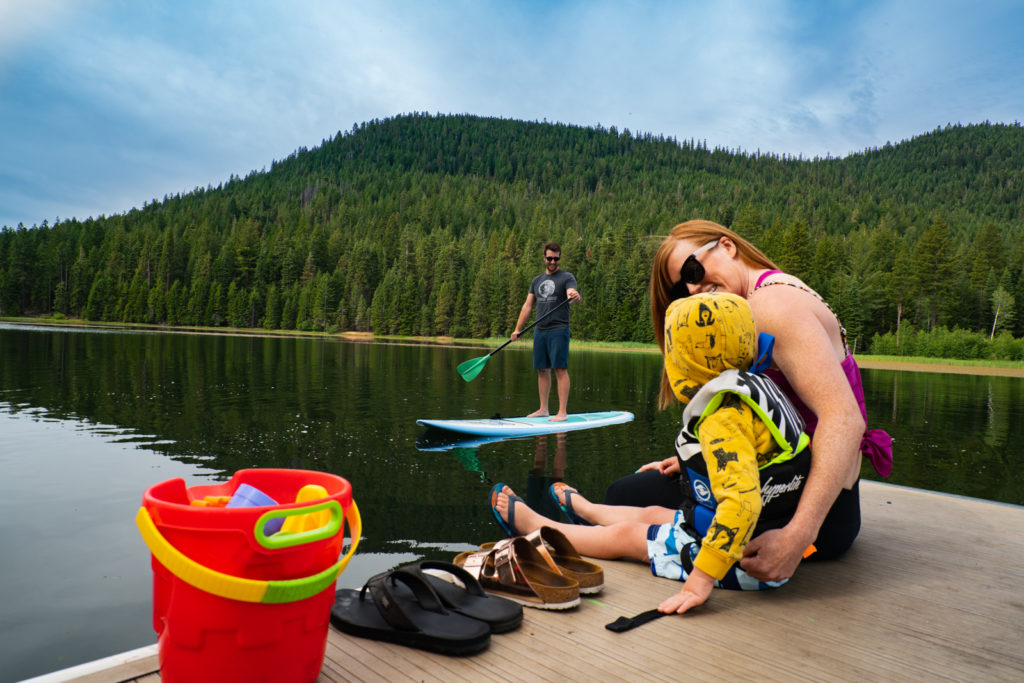 Grab your fishing pole, paddleboard, canoe and float tubes – and your picnic basket – and drive to the 55-acre Juanita Lake. Located approximately 17 miles south of the Oregon-California border, the lake is stocked with bass and catfish. Since no motors are allowed on the lake, you can enjoy a peaceful time on or in the water. Barbecue grills and picnic tables are available throughout the park, which is free to enter.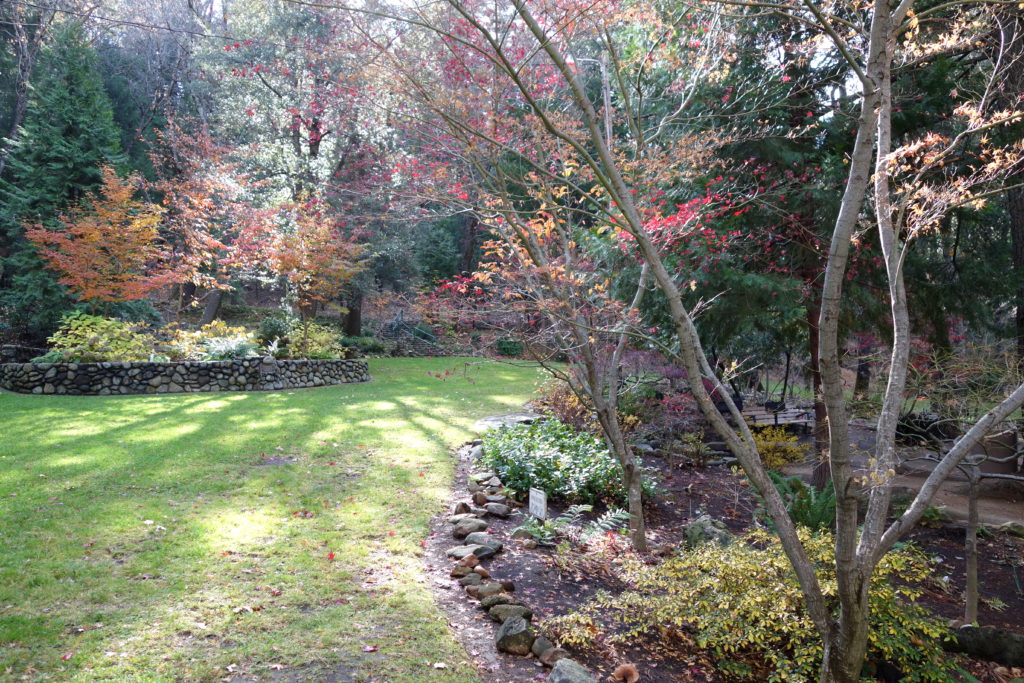 Dunsmuir City Park, a 14-acre area situated next to the Upper Sacramento River, is surrounded by cedar, pine and oak trees. Picnic tables, barbecues and children's playground equipment are included. A unique sight at the park is an amphitheater and stage, allowing a space for your kids to "act" up. Concerts, weddings and more are occasionally held in this spot.
Also located at Dunsmuir City Park is the Dunsmuir Botanical Gardens, a 10-acre wooded area with a meadow and various gardens. In addition to a play area and picnic sites, you'll find native white dogwoods, Shasta lilies, azaleas and a variety of other perennial plants in a spectrum of colors. Walking trails provide an excellent view of the gardens.
ROLL WITH IT
Bowling is fun for all ages and families can easily strike a good time at Cedar Lanes in Weed. The 10-lane bowling alley was recently remodeled and features a sports bar, a full grill, and a delicious variety of food, including bake-and-take pizzas.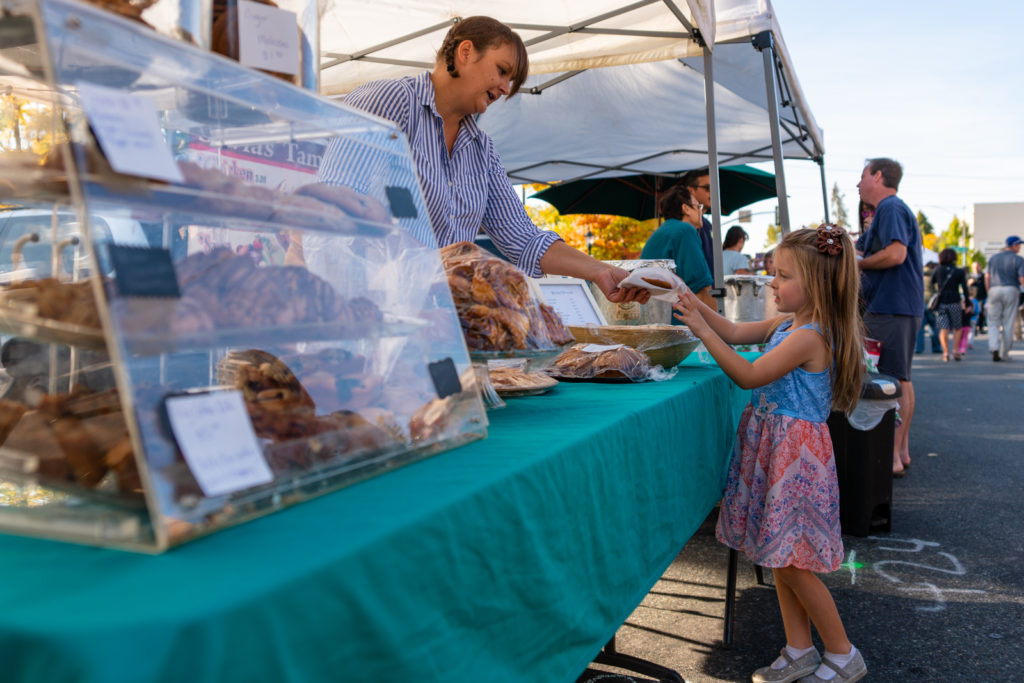 SPECIAL EVENTS
In addition to weekly walking tours and farmers markets in a number of area towns, Siskiyou is home to numerous special events that attract locals and visitors alike. For a complete listing, click here.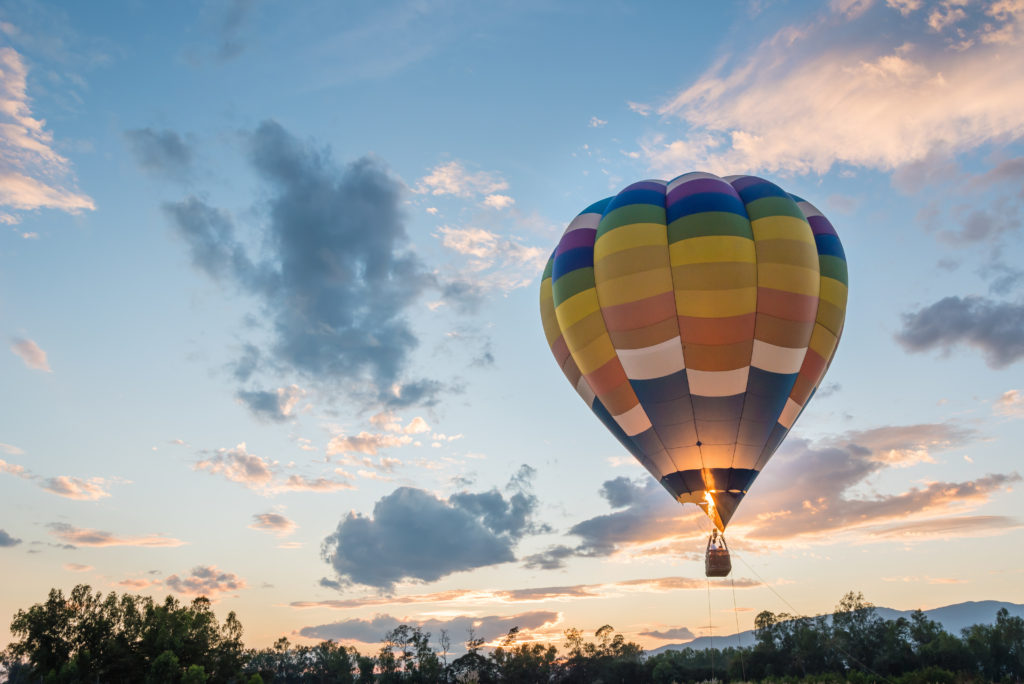 Say goodbye to summer and hello to autumn during the 23rd Annual Montague Hot Air Balloon Fair from Sept. 22-24 at Railroad Park in Montague. Bring a comfortable chair, sit back and watch the early-morning balloon launches and evening night glows. There will also be a parade, food, vendors, music and more.
Lovers of all things fall should make plans to attend the Apple Harvest Festival on Saturday, October 14th. Held on Main Street in McCloud from 10 a.m. to 5 p.m., the fun event will feature plenty of apple pies for sale, a pumpkin patch, horse and wagon rides, as well as local live music, food and craft vendors and a host of children's games.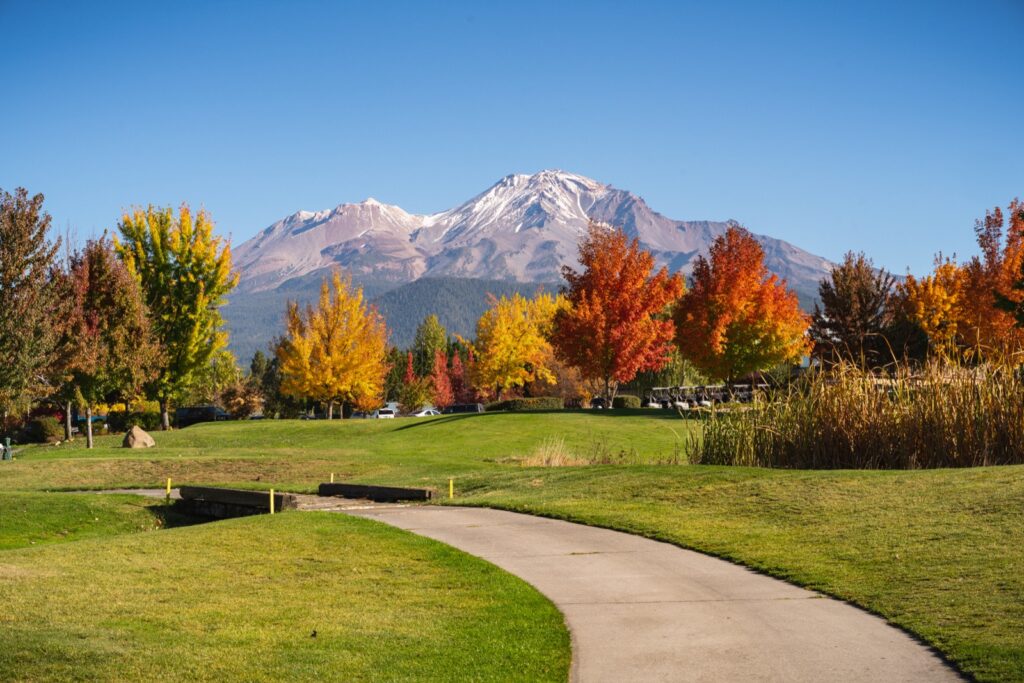 STAY WITH US
Siskiyou features numerous hotels, bed-and-breakfasts and other lodging options, some which offer beautiful views of Mt. Shasta and other extraordinary natural wonders. Plan a getaway to Siskiyou for the family and enjoy nature at its best.