Winter may be upon us, but that won't slow down your excitement as a family in Siskiyou.  You can always take some scenic drives, but if getting out of the car for a little adventure is your thing, here's a round up of 7 great winter family adventures in Siskiyou!
Mt. Shasta Ski Park
Siskiyou is lucky enough to have its own ski park, so if you're coming here in the winter you can't miss skiing or snowboarding the fifth highest peak in California at Mt. Shasta Ski Park. Featuring over 400 acres of skiable terrain on 32 trails along with night skiing, two terrain parks, snow tubing, and backcountry skiing. The ski area lies about 6 miles south of the Mount Shasta summit, providing breathtaking views of the immense volcano, as well as great nearby adventure lodging options in the city of Mt. Shasta and McCloud. You can also take advantage of Siskiyou's proximity to the Mt. Ashland Ski Area in Southern Oregon and ski two mountains in one weekend, using centrally-located Yreka as your home base! For more lodging ideas, visit here.
Lake Siskiyou Trail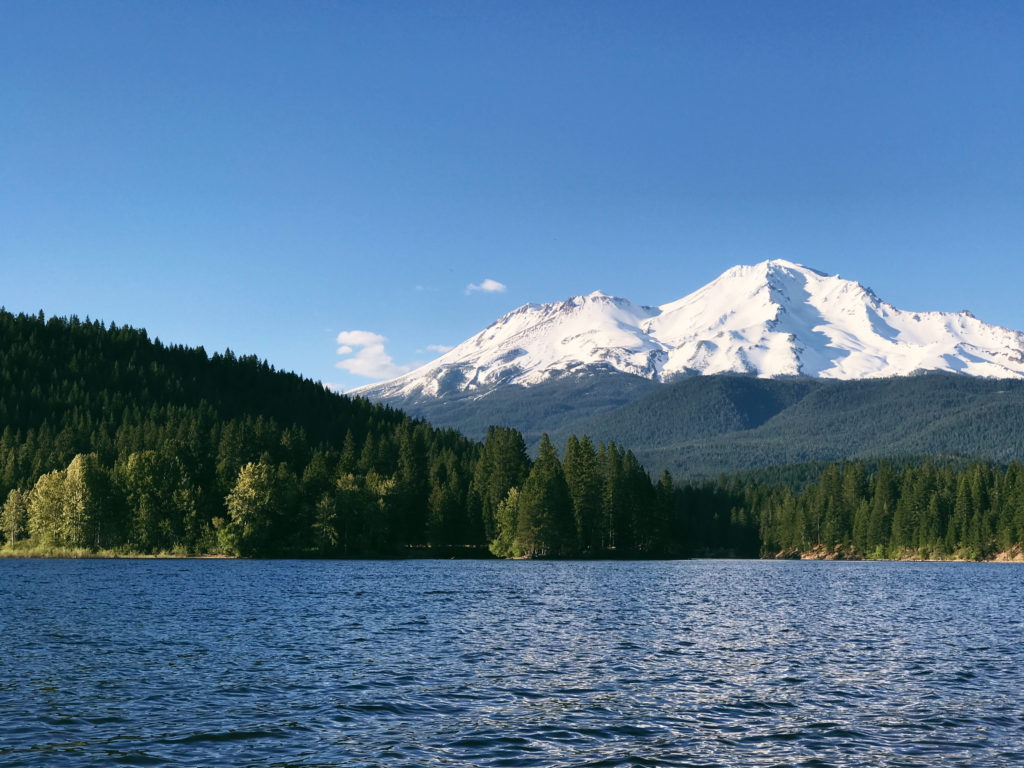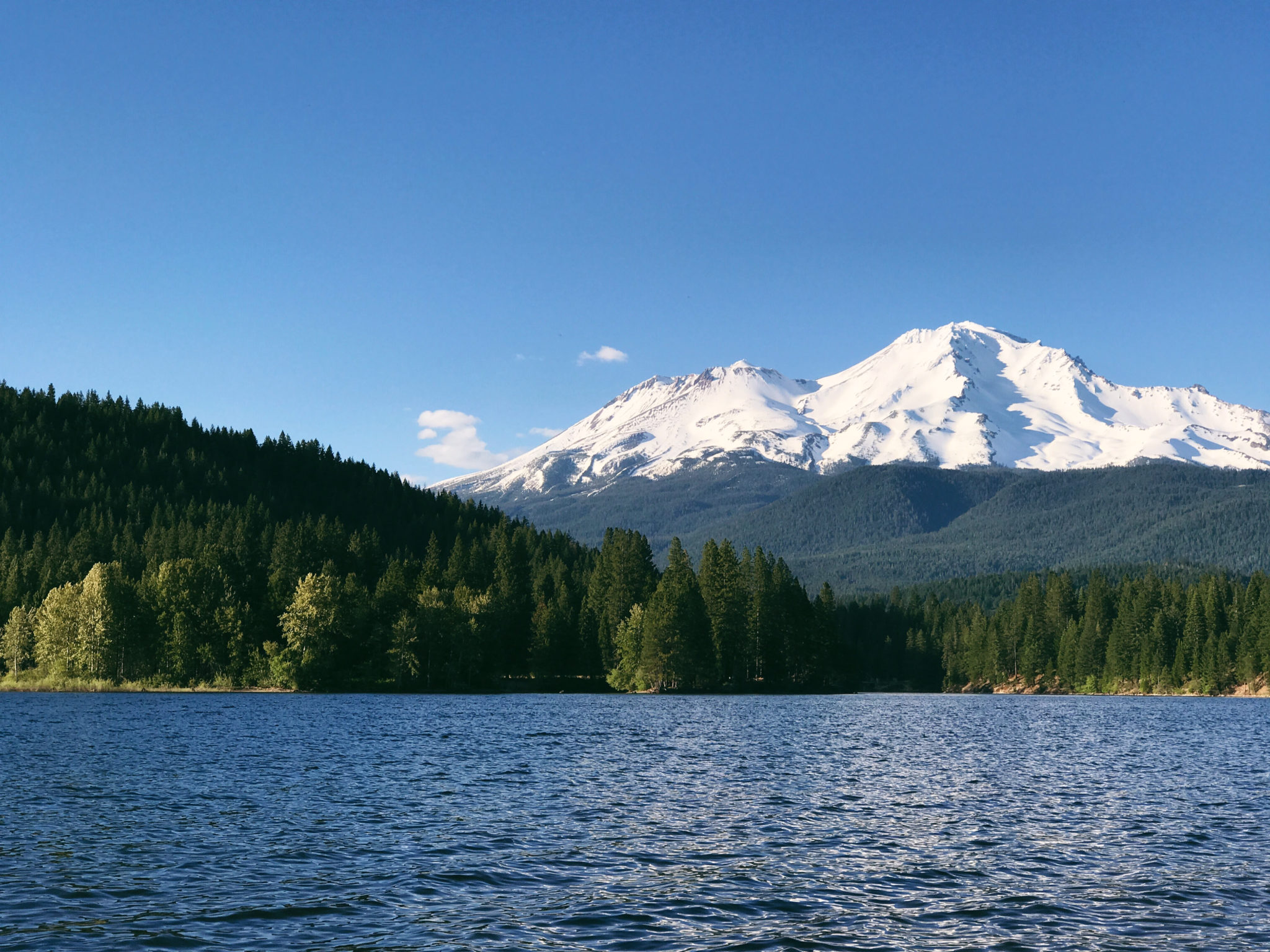 Lake Siskiyou is one of the prettiest reservoirs in northern California – with even more spectacular views!  The relatively level 7-mile lakefront loop is open year-round and offers a surprising amount of variety, with six different access points depending on how ambitious you are and whether you plan to do a part of the trail instead of the whole thing. The north and southeast shores are the most natural and undeveloped portions of the trail, while the north shore section also offers access to the Wagon Creek Bridge and the Sacramento River inlet.  Access roads to the lake are also plowed in the winter, making this an ideal spot to get some fresh air and exercise even when the hills above are packed with snow.
Ice Skating at Shastice Park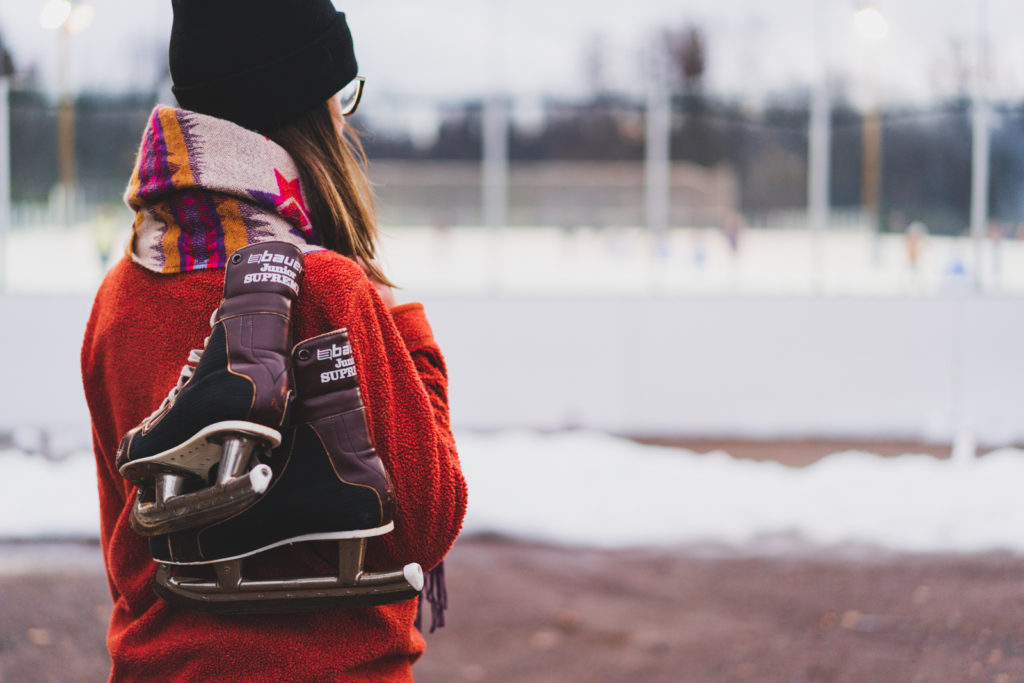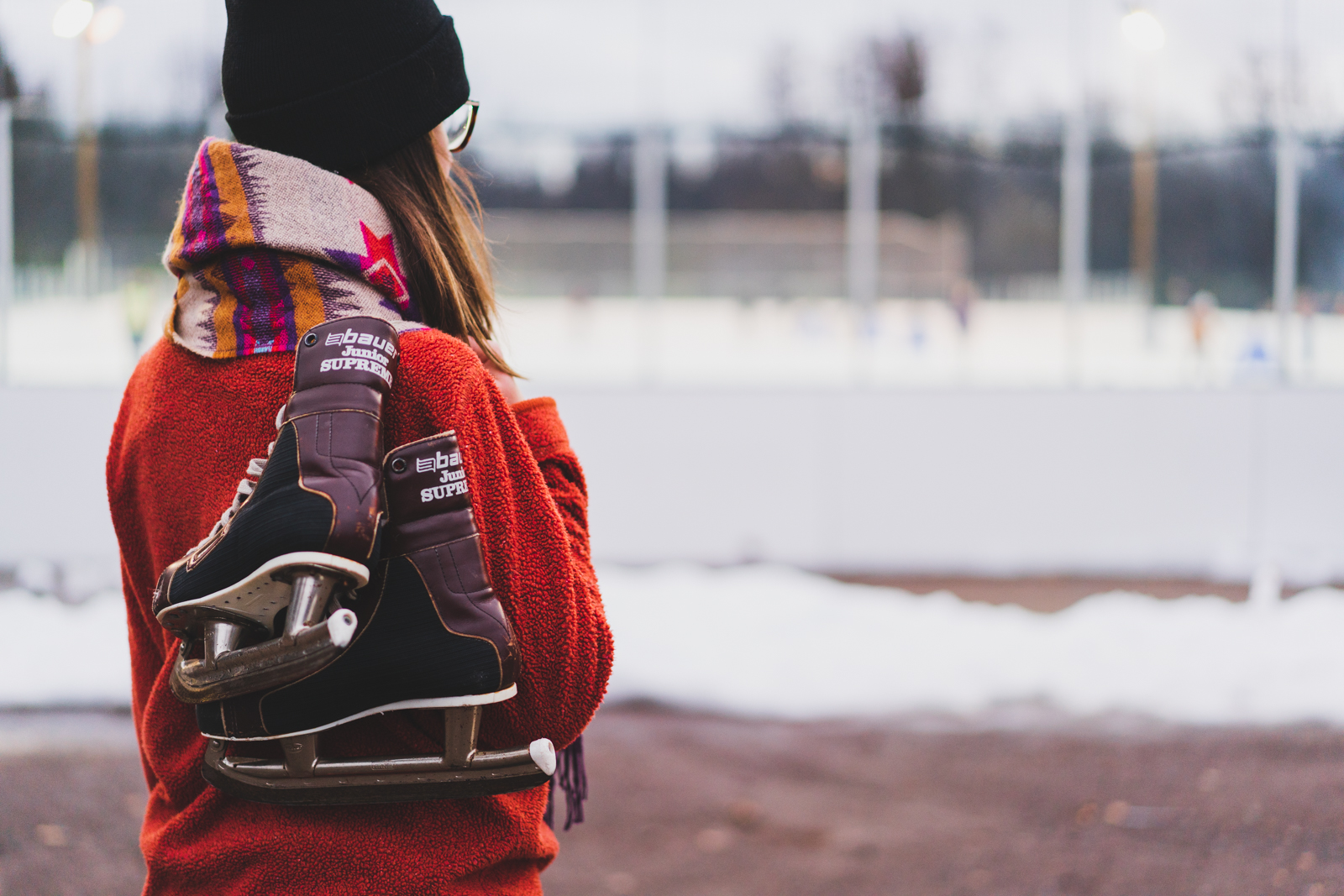 Siskiyou has its own ice rink – in fact it has the largest outdoor ice rink on the west coast!  It also comes with breathtaking panoramic views of Mount Shasta, the Eddys and Black Butte. Located in Shastice Park behind Mount Shasta High School, it's open November through March.  On Saturday and Sunday you can even join a pick up game of ice hockey.  Skate rental and hot drinks available on-site, as well as on-ice support frames for those first time skaters.
Snowman's Hill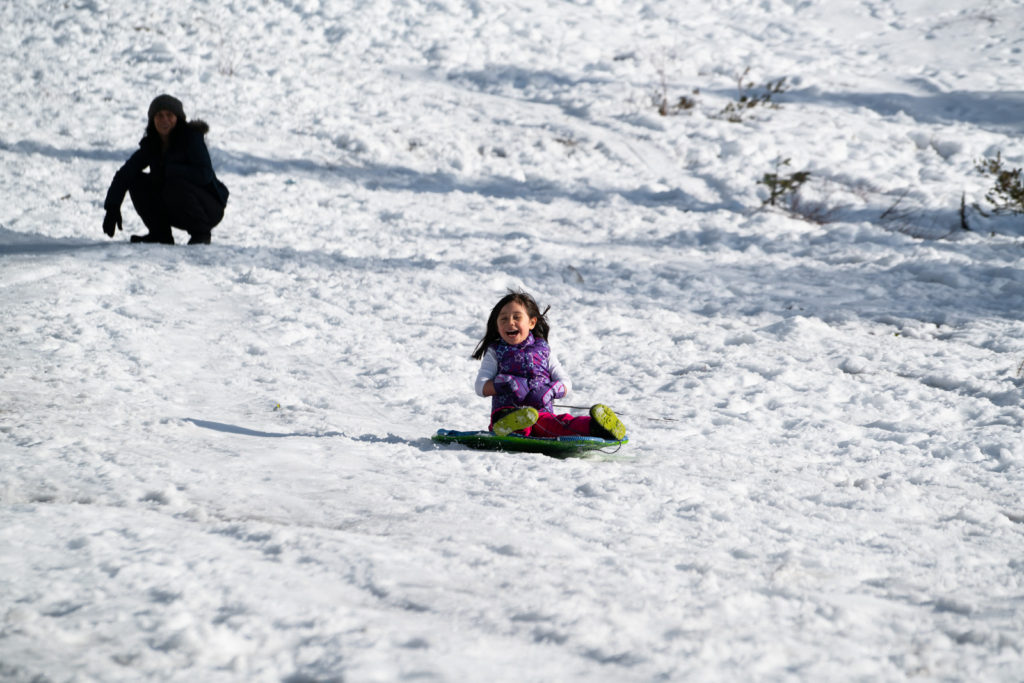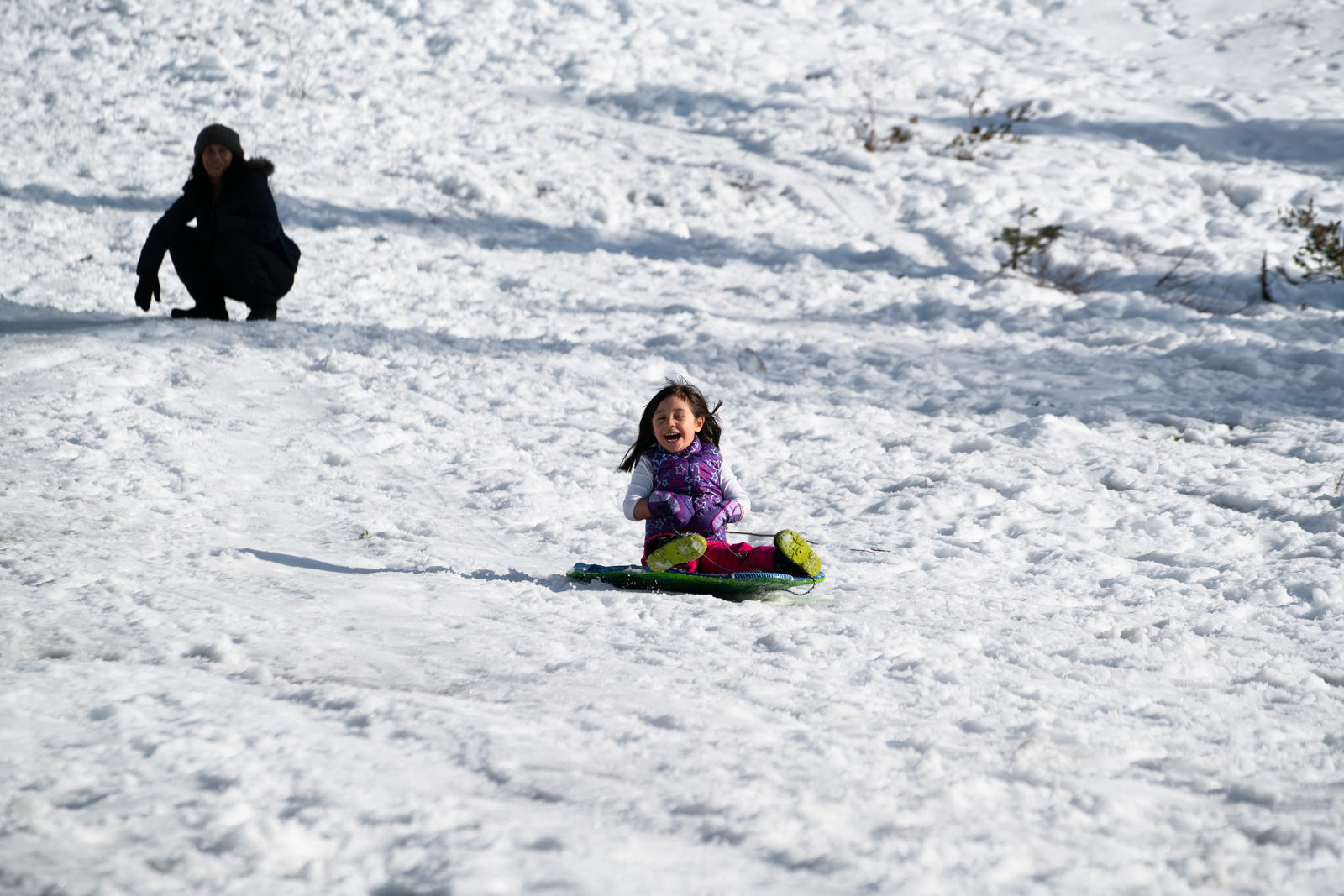 Once a ski jump, Snowman's Hill is now a designating sledding and tobogganing hill on Highway 89 on the road to McCloud.  It has an average run length of 300' so is sure to delight anyone looking for a thrill, and depending on snowfall, can be enjoyed all winter into May.  There is also ample parking, restrooms and weekend crowds so it might be better suited for slightly older children.
Lava Beds National Monument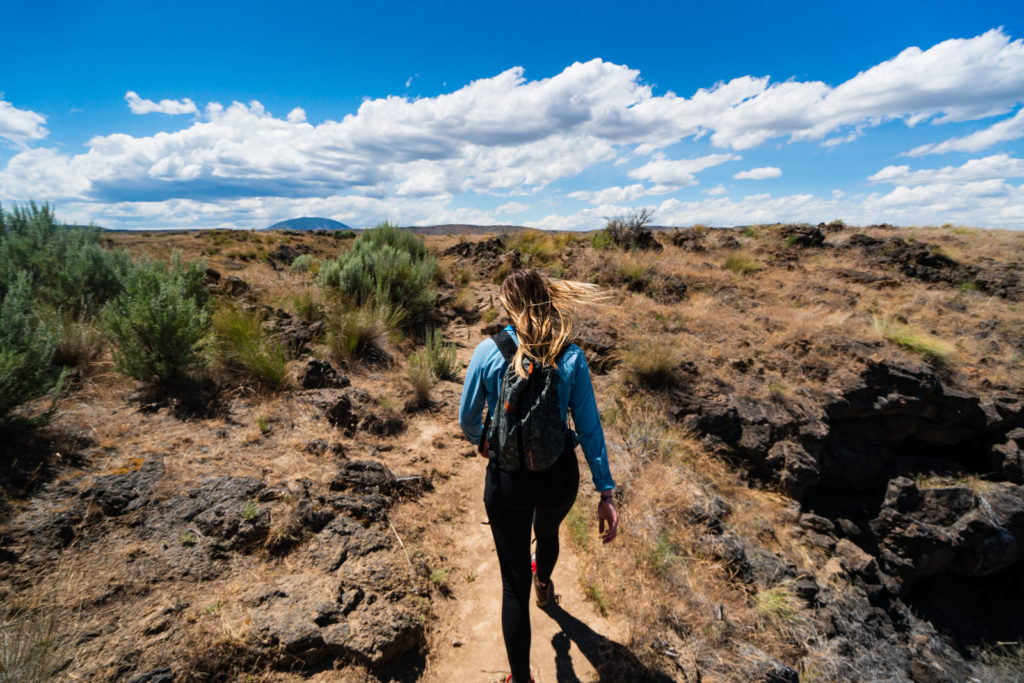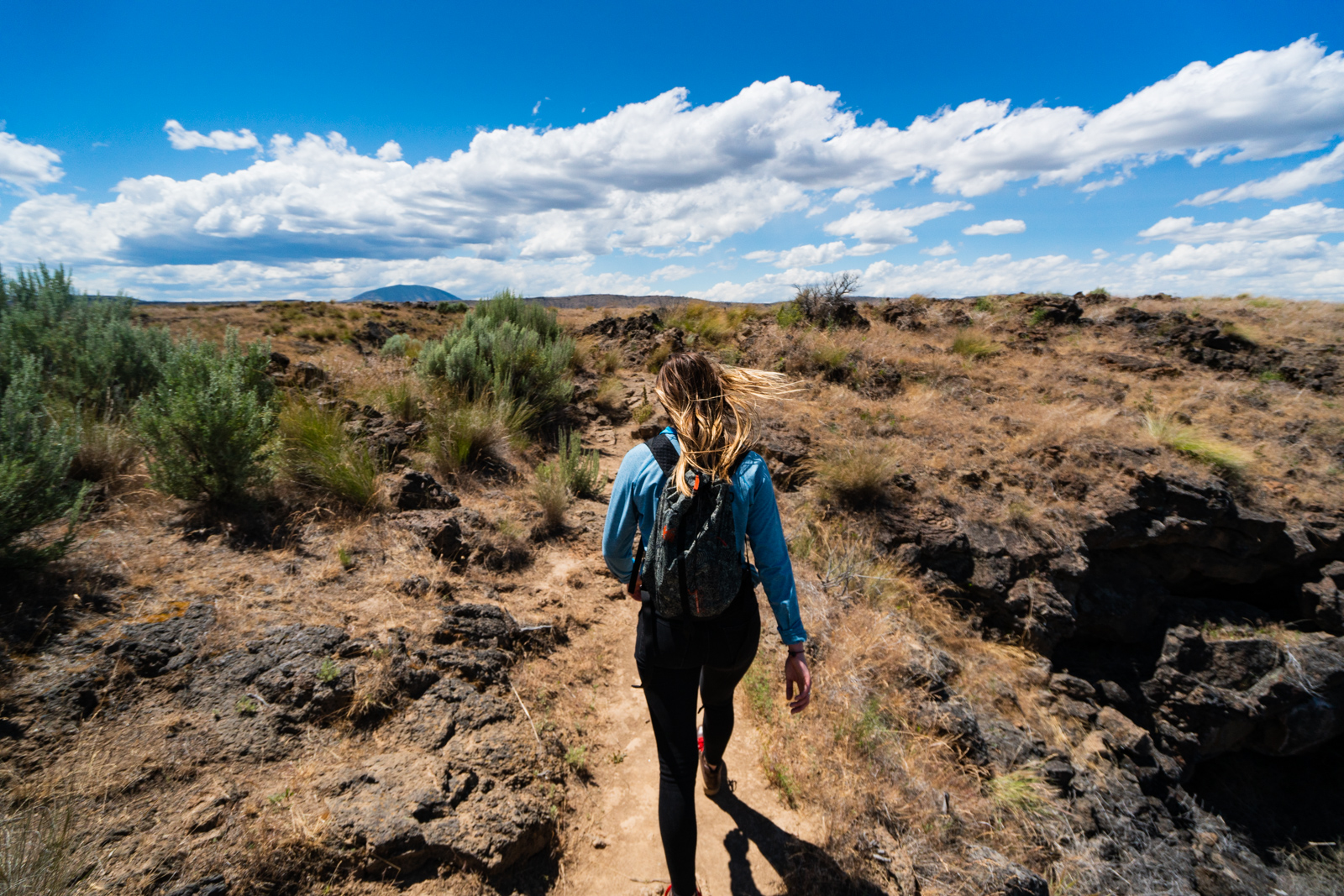 More than 500 caves, Native American rock art sites, historic battlefields, and a high desert wilderness await you at the unparalleled Lava Beds National Monument.  Formed over the last half-million years by flows of smooth lava from the Medicine Lake Volcano, the rugged landscape dotted with diverse volcanic features is definitely one of Siskiyou's natural crown jewels.  The visitor's center is open year-round, and the best thing about caving is that it doesn't matter what the weather is doing outside – plus there's an ice cave that's only accessible in winter (learn about reservations here)! If spelunking isn't your thing, you can always try another weather-safe way to explore this National Monument by taking the free driving audio tour that highlights the historic hotspots during the Modoc War that was fought in the Lava Beds during 1872-1873. To learn more about and directions on downloading the tour, visit here.
Railroad Park Resort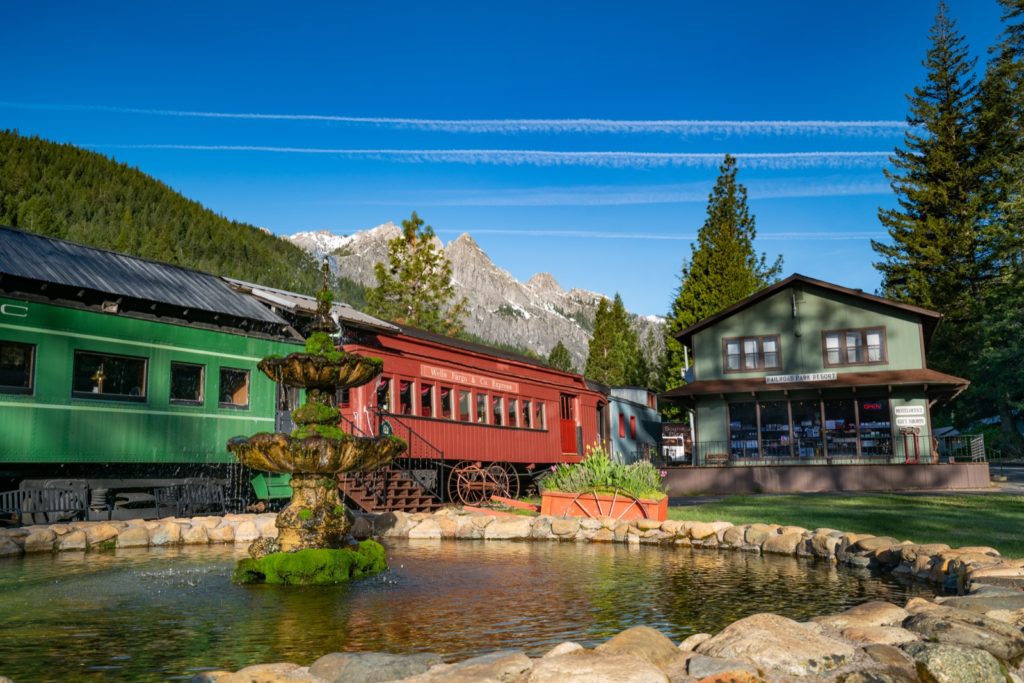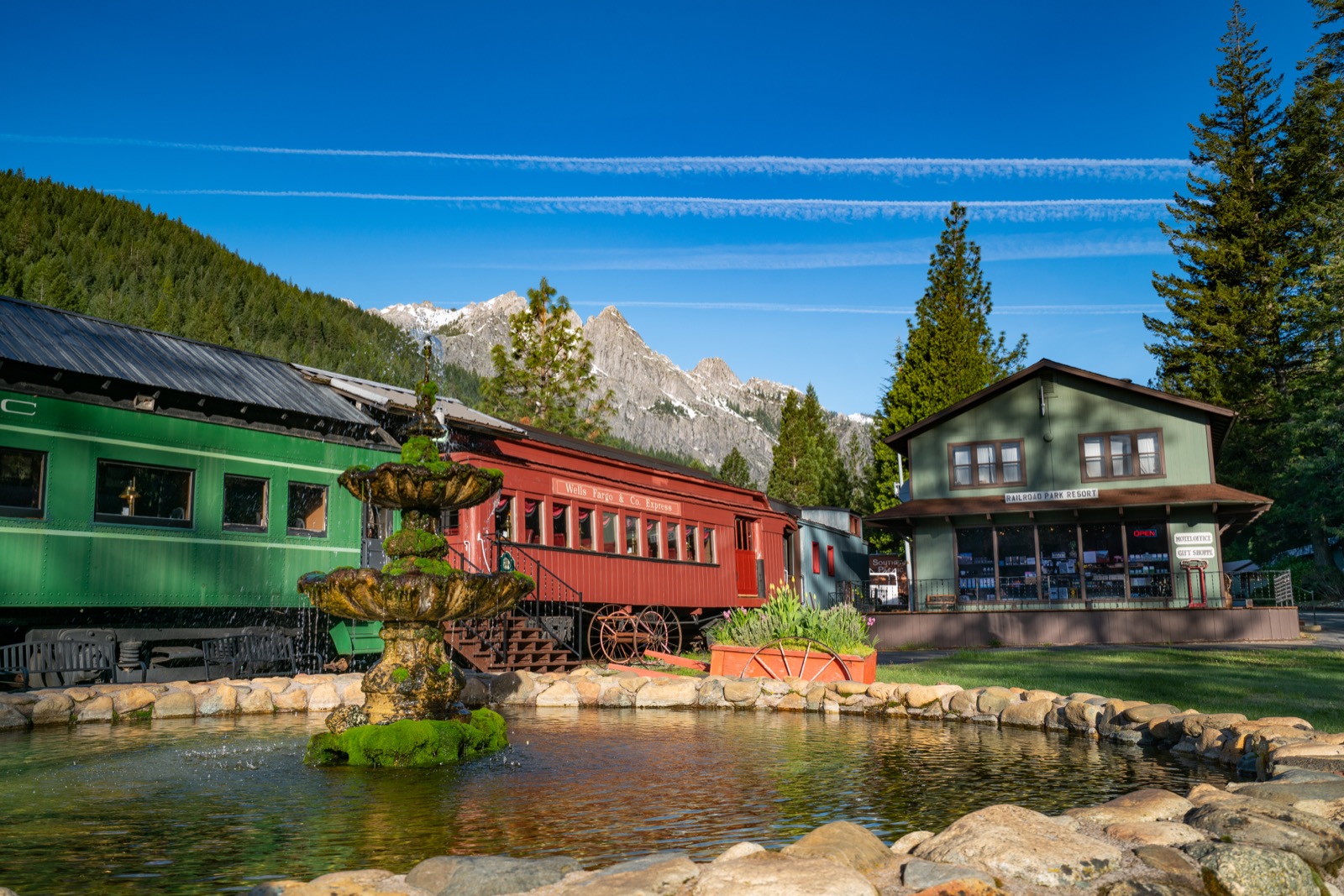 The Railroad Park Resort has been reliving the romantic days of railroading since 1968; it's more than a railroad buff's delight, it's a part of our nation's historical past. And, even in winter you can experience their Dinner House & Lounge built inside restored antique railroad cars or spend the night in one of the cabooses without sacrificing the comforts of today's modern conveniences.
Hedge Creek Falls – Dunsmuir
An absolutely dreamy spot to stretch your legs and burn some energy right off Interstate 5, Hedge Creek Falls is a waterfall you can actually walk behind, and in the winter there are peak flows!  At the Hedge Creek Falls exit in Dunsmuir, you can pull off the freeway and park, then take a five minute walk along a trail to a lovely thirty-foot cataract.  In the winter, it can get muddy, but it's worth the slog.  Plus, if you continue past the waterfall, you'll be rewarded with a scenic lookout over the mighty Sacramento River.